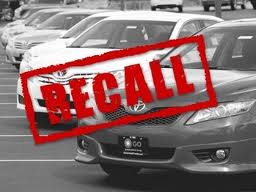 Toyota recalls 7.4 million cars globally over faulty window switches
Over here, you have to go to court to make manufacturers fix the faulty parts put in your purchase commodity while in other parts of the world, recalling a car over a faulty part is common practice carried out by the concerning manufacturer.
Toyota Prius were involved in deaths over stuck accelerators which tarnished its image and it failed to act timely now however, Toyota claims to have reacted timely over faulty windows switches which if fixed by local mechanics/technicians could result in melting of the switches and eventually catching fire.
Toyota is recommending to owners that they shouldn't use use off-the-shelf cleaning lubricants, because while they may address the notchy nature of the switch, they may also cause the unit to overheat and melt. In the U.S., such a fault is labeled under 'fire risk' while other regions of the world it isn't however the fault is global.
This is the biggest recall ever after Ford's recall of 8 million vehicles in 1996.
Vehicles included in the recall, according Reuters are: 2007 to 2008 Vitz (Yaris); 2007 to 2009 RAV4, Tundra, Camry and Camry Hybrid; 2008 to 2009 Scion xD, Scion xA and Sequoia, 2008 Highlander and Highlander Hybrid, and 2009 Corolla and Matrix.
Although Indus Motors hasn't announced any recall or notice, you may also like to approach your local dealership if you are experience a notchy feel in the window switches.