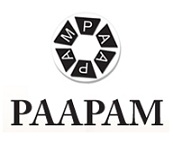 PAAPAM exploring joint ventures with foreign companies to manufacture engine and high-tech parts locally
Pakistan lacks the ability to manufacture high-tech and engine components locally, this increases the forex exposure of local assemblers and when the yen appreciates against Pakistani rupee, the prices increases.
Pakistan Association of Automotive Parts and Accessories Manufacturers (PAAPAM) has not said the decision to explore joint ventures with foreign companies to build such high-tech parts locally because of rising forex rates however, if any venture materializes, the eventual benefactor would be everyone.
As car prices in India increased, due to rising forex prices and input costs, Maruti Suzuki said that they were aiming for reducing their forex exposure to reduce the impact of rising forex rates by manufacturing parts locally.
"We are seeking technical collaboration with the international companies for high-tech auto parts manufacturing in Pakistan," said Munir K Bana, chairman of PAAPAM.
While at a briefing about PAAPAM's visit to Automechanika 2012 in Frankfurt, the newly elected chairman of PAAPAM said that the association is looking forward to developing contacts with the international manufacturers, besides analysing the possibility of joint ventures with them.