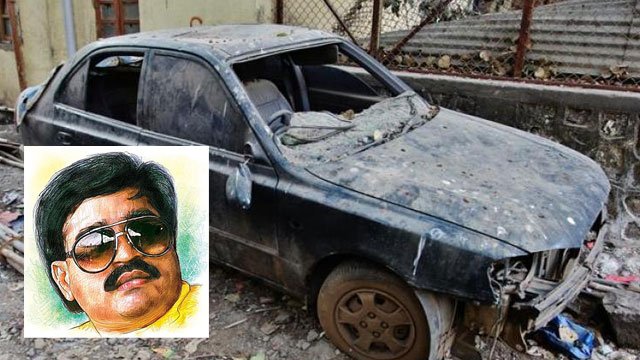 Indian Citizen To Burn Dawood Ibrahim's Hyundai Accent
India considers the shadowy figure of underworld crime, known as Dawood Ibrahim, one of its biggest enemy. It is also the reason that the people of India increasingly hate Dawood Ibrahim's name. And to show the hate they have toward the underworld don, one Indian citizen has come up with an interesting way. He has decided to set Ibrahim's green Hyundai Accent on fire in public and is calling it the last rites of Dawood's criminal activities.
Maharashtra born Ibrahim's Hyundai car was taken into the custody by the Indian Police a year ago. The car was put on for auction in the start of the current year for INR 6,000. Swami Chakrapani placed the winning bid of INR 32,000. It is said that the reason such a one-off car of criminal mastermind attracted such low interest in the form of the bids is the fear of Ibrahim and his underworld connections.
Also Read: Here Are Some Of The Cars Owned By Bollywood Celebrities
While talking to the Indian press, Swami Chakrapani said that he actually wanted to use Ibrahim's car as an ambulance but due the threats received from Ibrahim's group, he has decided to take this extreme step. The car is generally in bad condition and was transported from Mumbai to New Delhi few days back where it will be set on fire in the Ghaziabad area on 23rd of December. Although Chakrapani has filed a report against the threats in the local police station but refused to keep a guard for personal safety.
Dawood Ibrahim has been in the India's Most Wanted list for a long period of time now. He was at the fourth spot on the Interpol's most wanted list. According to the Indian security department, Ibrahim was the mastermind behind the 12 bomb blasts back in 1993 in which more than 200 people died and around 700 were wounded. It is said that these bomb blasts were in response to anti-Muslim riots of 1992 in Gujarat. Other than that, he is also wanted for crimes like terrorism, money laundering, protection money and drug smuggling.