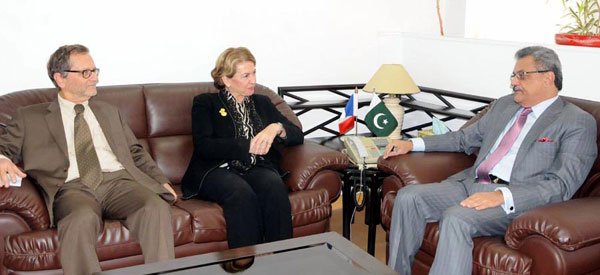 Ghulam Murtaza Khan Jatoi, the Federal Minister of Industries and Production, said that new auto policy will be finalized and announced soon. The aim of the upcoming auto policy was to facilitate new and interested parties so they can invest with confidence. The Minister was talking to the Karachi Chamber of Commerce and Industry representative on Monday, December 21st. He was quoted saying,
"Our aim is to invite more and more investors into the country,"
Also Read: Pakistan Auto Policy Has Started A Tug Of War Between The Japanese And The Europeans
The auto policy has been pending for three years now, and the government is eager to launch it soon. However, the policy has been shrouded in backdoor lobbying and arm twisting. The Federal Board of Revenue (FBR) is of the strong opinion that the existing three major automobile manufacturers (Toyota, Honda and Suzuki) should not get the same incentives as the new entrants. The three Japanese carmakers have been working hard to make sure they get the same perks government is willing to give to those who want to bring fresh investment. And this tug of war is the main reason policy has delayed so much. When asked about the current tensions between the existing auto manufacturers and FBR, he remarked,
"The Ministry of Industries wants to move ahead with the new auto policy, taking into account reservations of the Federal Board of Revenue,"
As far new potential entrants are concerned, the Minister commented,
"We are in contact with Fiat, Renault and some other carmakers to bring them to Pakistan so that people get jobs as well as cheap and quality cars,"
It is hoped that the year 2016 will bring some interesting and positive changes to the current stale and stagnant auto sector of Pakistan.