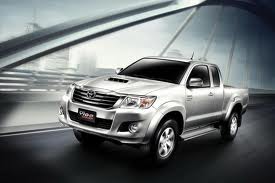 Indus Motors increases prices of three models by upto 50,000
Indus Motors had recently launched its Corolla XLi Limited Edition with stuff that doesn't matter to anyone at all and on past Wednesday, advertisements were published in most daily newspaper for it and a day later, Indus Motors have announced increasing the prices of its cars.
According to Indus Motors, they have increased the prices of three of its vehicles from 20,000 to 50,000 rupees because of the increase in value of US Dollar against Pakistani Rupees.
Although All Pakistan Motor Dealers Association (APMDA) Chairman H M Shahzad said that the company has yet to release such information to the dealers however internal sources within the company has confirmed the price increase to The Daily Times.
Toyota Corolla GLi and XLi models' prices have increased by rupees 20,000. The new price of 1.3 liter GLi is Rs 1,905,000 up from Rs 1,885,000 and GLi 1.3 liter price has reached Rs 1,904,000 from Rs 1,704,000 while XLi Corolla is now for 1,568,000 rupees which previously was for 1,548,000 rupees.
Toyota Corolla Altis price has been increased by rupees 37,000 so now the least equipped model of Altis costs 1,969,000 while the Altis Sportivo A/T now costs 2,231,000.
Toyota Vigo Champ has also been increased by rupees 50,000. So now standard 4×4 Vigo Champ costs 3,025,000, Vigo Champ G A/T costs 3,559,000 and Vigo Champ M/T costs 3,356,000.