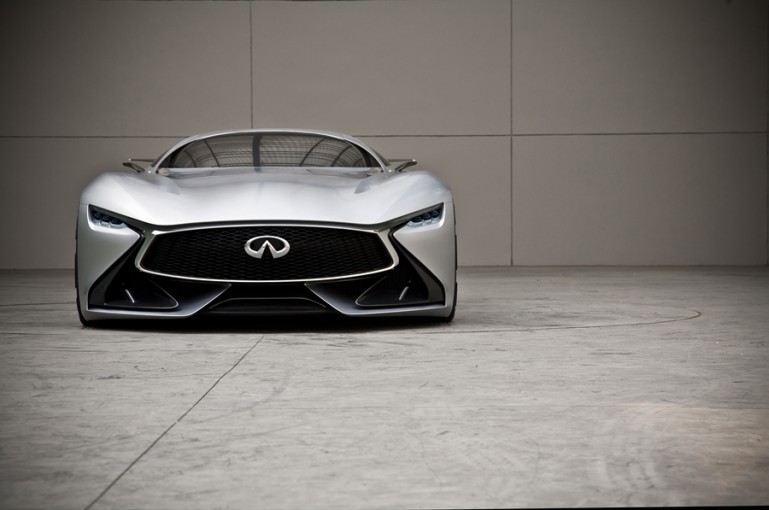 Infiniti Vision GT Is Video Game Dream Car Come True
Automotive companies bring out concept cars to show the world what they are capable of; not only in tech department or innovation, but also design. And Infiniti has come up with its Infiniti Vision GT concept and unveiled it to the world at this year's Shanghai Auto Show, in the flesh. And I say 'in the flesh' because this car actually existed in the virtual world of Gran Turismo video game.
That is the power Gran Turismo holds. The auto giants are willing to spend their resources in designing cars for the game, albeit virtual designs. There have been other cars, before Infiniti Vision GT, that has jumped from the digital realm of your gaming consoles to the real world, like 2020 Vision GT and the Chevrolet Chaparral 2X Vision GT.
Gran Turisom is running a program called Vision Gran Turismo where auto manufacturers are designing cars for the game to celebrate its 15th anniversary and will be drivable in the Gran Turismo 6 for PS3. These all three concept cars, that have been materialised, are the brainchild of that program.
Infiniti asked its design house around the globe to come up with a design for the car and the design team from Beijing, China, came up with the winning design. The philosophy behind the design of Infiniti Vision GT was to amalgamate 'sensuality with ferocity' while maintaining the balance of both inspirations. Massive front grill combined with huge tyres and wheel arches show aggressiveness, whereas long smooth body lines that continue from front to end of the car are there to represent elegance and style.
The car is not just an empty shell of metal sheets. The front end of Infiniti Vision GT houses a naturally aspirated eight cylinder V motor that puts all the power to the, almost completely fender wrapped, rear tyres.
It is amazing how both auto and gaming industry have an influence on each other and how they have started to react to each other. Who would have thought that the crazy looking car from your racing game would become a reality one day.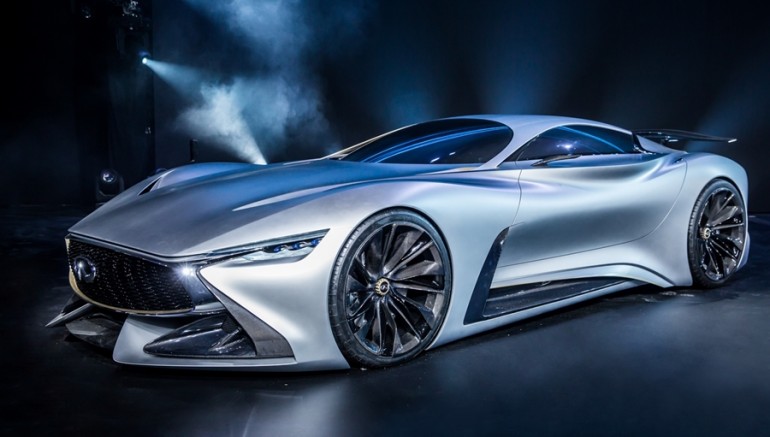 Source: Gizmag