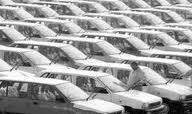 Inter-city registration transfer for vehicles banned in Punjab
This had gone unnoticed by most of the media since but Pakistan Observer reports that inter-city registration transfer is banned in Punjab.
To add to the horrors of vehicle ownership/registration transfer process, The Excise and Taxation Department of Punjab has banned transfer of automobile registration from one city to other. All the concerning branches across Punjab have been notified.
As per the Motor Vehicle Act; automobile is transferable property and citizens could register it in the nearest motor registration authority. Now though, citizens will have to face a lot problems due to ban on the transfer of registration from one city to other as, for example; both the seller and buyer of a car bearing Lahore number will have to be physically present at the Lahore Motor Branch at the time of transfer of registration.
We've chosen to live in stone age in the time of computers and technology.