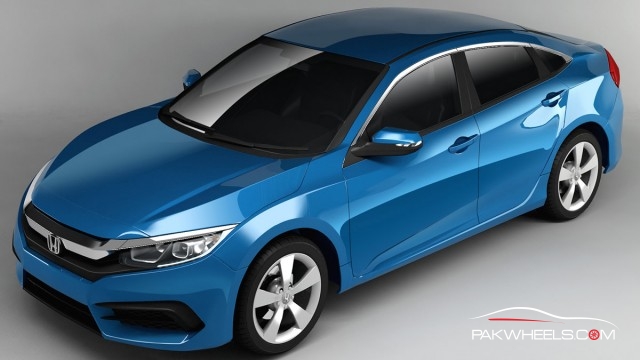 Is Honda Civic 2016 too wide for the Pakistani Streets?
A few days back, I was driving my Suzuki Alto (2003) on a service lane and I saw a new Civic (10th Generation) coming from the opposite direction. As it approached, I realized it was too wide for the street and I had to move my car down to the unpaved side of the service road. Lucky for me I didn't hit its side mirror, else I would have had to give my Alto in exchange for a Civic Side mirror. When I got home, my curiosity led me to research on the width, length and height of the 10th generation civic. I then compared it to the 9th generation Honda Civic.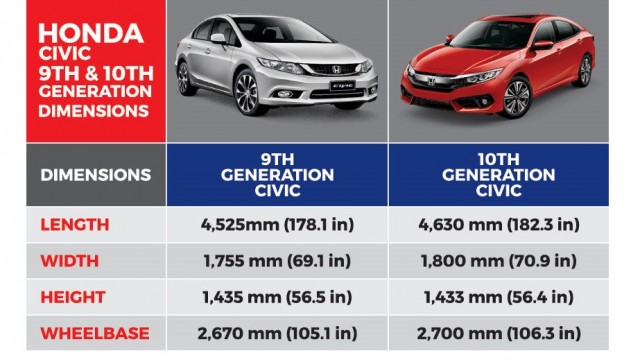 From the table above, the 10th generation Civic 2016 is only 45mm wider than 9th generation Civic, which is too less. Then why did I feel it was too wide I wondered? I then decided to compare 10th generation Civic with other cars, and I picked Toyota Corolla (11th generation) and Honda City (5th generation).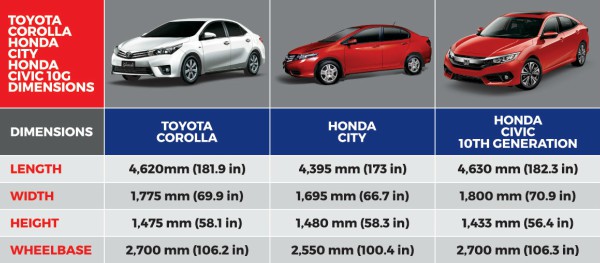 10th generation Civic is an inch (1 inch) wider than a Toyota corolla, and 4.2 inches wider than a Honda City. This means that 10th generation Civic is actually a wide car. The average width of a service lane is approximately 144-180 inches.
What I've concluded is that the 10th generation Civic is not too wide for the roads in Pakistan. I guess in my circumstances the driver was too cautious with his new car. Besides, the body shape and design makes this car look ultra-wide.
What's your observation on the width of 10th generation Civic? Did you also feel the same?