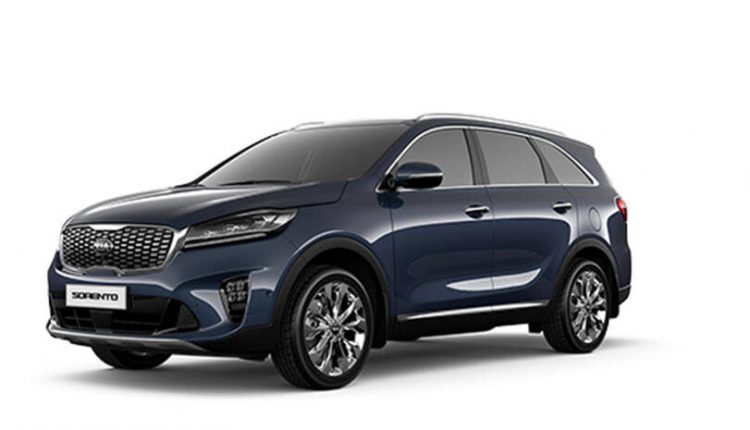 Is KIA Sorento A New Competition for Toyota Fortuner?
As we mentioned in our previous article, KIA has set social media abuzz after its #WeAreUnstoppable 4-car convoy in Pakistan. KIA Sorento was also in this convoy, which has suddenly increased the car enthusiasts eagerness. The midsize SUV will be a direct competition to Toyota Fortuner, which has dominated this segment for quite a long time. 
If KIA will launch this vehicle in Pakistan, it will not only an exciting addition but also give another compelling choice to the local consumers. KIA is already dominating the crossover SUV segment, and with Sorento, it can also capture the category of midsize SUV. 
Features of KIA Sorento (International Edition) 
These are the salient feature of KIA's SUV in the international market. These specs and features make KIA's vehicle a distinctive, chic and safe car. 
Engine:
According to our reports, KIA will most probably launch two variants of Sorento, i.e., 2.4 liter with a 6-speed and a 3.5 V6 with 8-speed transmission. These variants will compete Fortuner's 2.7-litre petrol engine and 2.8-litre diesel engine with 6-speed automatic transmission and paddle-shifters in the Sigma 4 variants.
This shows Sorento's 3500cc variant has significantly higher power, as compared to Fortuner. 
Multimedia Options in KIA Sorento: 
In its international model of Sorento, KIA has offered state-of-the-art multimedia options, like Apple CarPlay and Android Play. This gives the user plethora of features. 
Smart Phone for Sorento: 
This is undoubtedly a great feature because the user can use multiple features of the car remotely. Through this smartphone app, the user can start his climate control, lock/unlock his car, and search the location of his car on the phone. However, KIA offers this feature in 4th-generation of Sorento. On the other, Fortuner does not offer this feature in its both variants. 
Safety Features: 
The company has installed 8 airbags in global addition of Sorento variants, making it a very safe vehicle. On the other hand, Fortuner comes with only three airbags, making its less safe car as compare to Sorento. 
Hill Assist Start and Electronic Brake Distribution: 
KIA offers Hill Assist Start and Electronic Brake Distribution, which makes it an excellent car to drive in hilly areas. The Electric Brake Distribution stops the vehicle after applying all-four brakes at once, preventing the car from slipping. Meanwhile, Fortuner also offers Hill Assist Start, while it has Electric Brake Signal. Henceforth, both cars are relatively equal in this segment. 
Warranty: 
It is pertinent to mention that KIA Pakistan provides a 4-year or 100,000km after-sales warranty which no other car brand offers in Pakistan. 
Price of KIA Sorento: 
KIA has not revealed the price of Sorento in Pakistan yet, while Fortuner's price starts from Rs7.7million and goes up to Rs9.4million. However, the dealerships sell this car in over Rs1-crore due to 'ON Money' culture. Henceforth, KIA would expectedly beat Fortuner in price segment also. 
Dimensions of KIA Sorento: 
KIA Sorento is lengthier and wider as compared to Fortuner, as it is 4810mm long, and 1900mm wider, against Fortuner's 4795 mm length and 1855 mm width. This makes it a more spacious car than Fortuner.