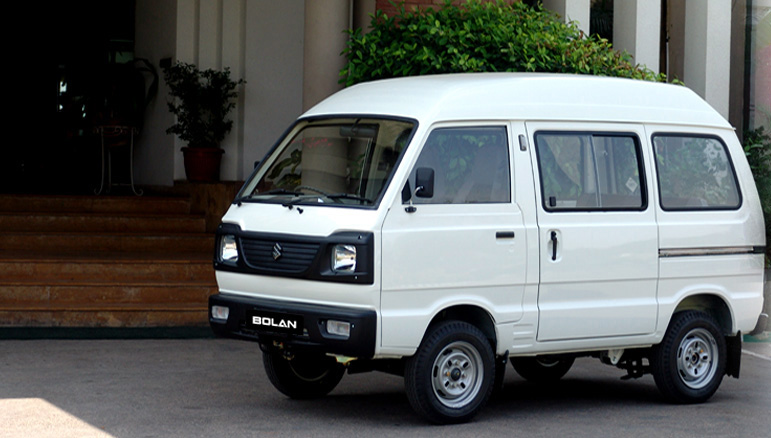 Is Suzuki Bolan Really Coming with AC?
For the last couple of days, a news is circulating on social media that Pak Suzuki is launching Bolan aka 'Dabba" with AC. Different media outlets and social media accounts shared the news. So, we decided to do some research because we believe in reporting authentic information.
What is the Truth? 
So, there are conflicting reports as Suzuki dealerships have something else to say, while Pak Suzuki officials are saying something else. According to Pak Suzuki officials, the answer of this question is YES! as the company is planning to launch Bolan with AC. However, there is no timeframe for it.
Meanwhile, as per dealerships, there is nothing confirmed regarding AC Bolan. "We don't have any information about it, and there is no update from the company as well," the dealers told us. They further added that the company has no such plan in the near future. 
Suzuki Bolan With AC, Not the First Time
And Suzuki Bolan with AC is not new variant because Suzuki launched it with this feature a few years ago. However, the AC Bolan failed in the local market; hence, it was discontinued. As per details, that variant faced issues like overheating, no cooling, and low pick. Further, AC Bolan comes with an 800cc engine, and we all know AC's performance on this engine in Suzuki Mehran. So, we don't think that it will be a great step by Suzuki to reintroduce AC in Bolan because it will not perform well on this engine size.
We know that people got excited over the AC thing, and we also hope that Pak Suzuki will do something in this regard. However, the last Bolan AC variant was not a success in Pakistan. So, keep your fingers crossed and hope that Suzuki will introduce an efficient AC this time.
Are you one of the Bolan users? Were you excited for AC in it? Share your thoughts and expectations in the comments section.
For more views, news and reviews on the automobile industry, keep visiting PakWheels Blog.