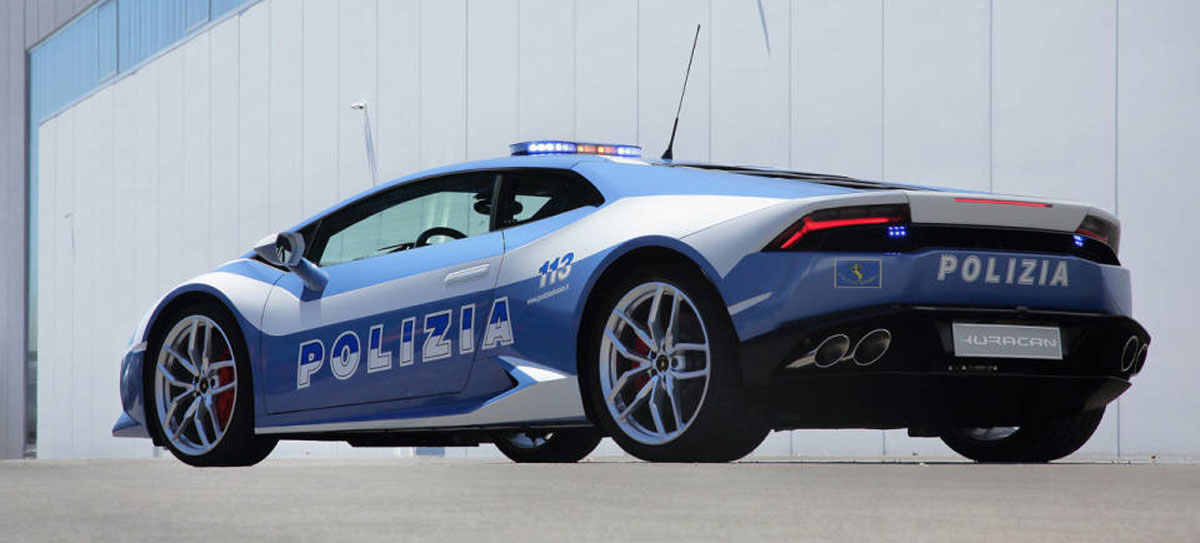 Italian Police gets the new Lamborghini Huracan
In Italy, the supercar sales are hitting the floor, ever since their government has announced austerity measures, the businessmen and the elites are just hiding everything they can because an environment of anti-luxury items is found. Globally, Lamborghini sold a record number of cars last year yet, Lamborghini's President Stephan Winkelmann can count Italy's monthly sales on one hand. That's how bad things are there.
But Italy heavily relies on tourist revenues, you can't work on Sundays just so they accommodate the tourists. Yes, Top Gear was stopped from filming because it was Sunday and you can't work. Now though, it has taken lessons from UAE on how to attract the public.
A specially-outfitted Huracan was presented to Polizia di Stato by Lamborghini's CEO, Stefan Winkelmann. The Huracan, which produces 610 BHP out of its V10 engine will go into service at the end of June and its duties will include: traffic, special events and doing donuts.
Lamborgini's alliance with the Italian Police dates back to 2004 where it first provided a Gallardo to them and then again in 2008, one of which met a sorry demise in 2009 during an accident.