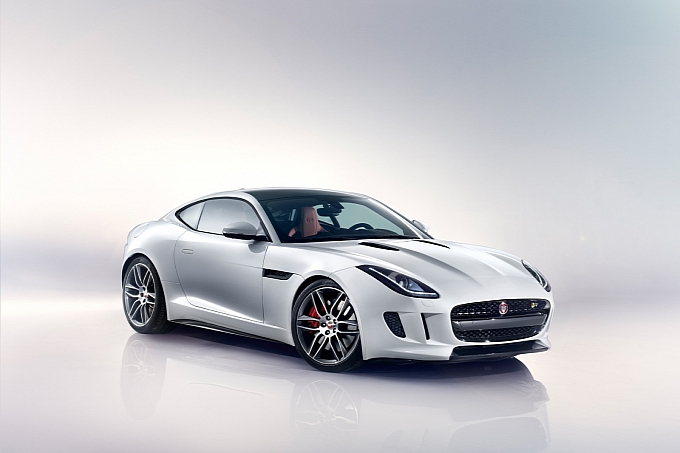 Jaguar F-Type Coupe is now a beautiful reality
The F-Type Convertible was the first to be revealed and go into production unlike other manufacturers who first introduce the Coupe version and then the convertible but looking at the F-Type, we can safely say that it was worth the wait. Because it is just beautiful.
Jag's unveil part/ PR event was full of glitter and as Jag itself put teh F-Type Coupe as " SO ALIVE, IT DISRUPTS THE AUTOMOTIVE UNIVERSE", we sort of agree with it as the F-Type has a lot of presence.
If its beauty doesn't make you feel its presence, then surely, the 5 liter V8's sound will indeed make you feel its presence. The V8 produces 550 BHP and pushes the car from 0-to-60 MPH in just 4 seconds and ultimately, to the top speed of 296 km/h.
There's also a basic version of the V6 which produces 340 bhp with a top speed of 171 mph and we've heard the V6 F-Type as well and it sounds just as good as the V8 so its hard to see why you should want a V6 unless you totally want one.