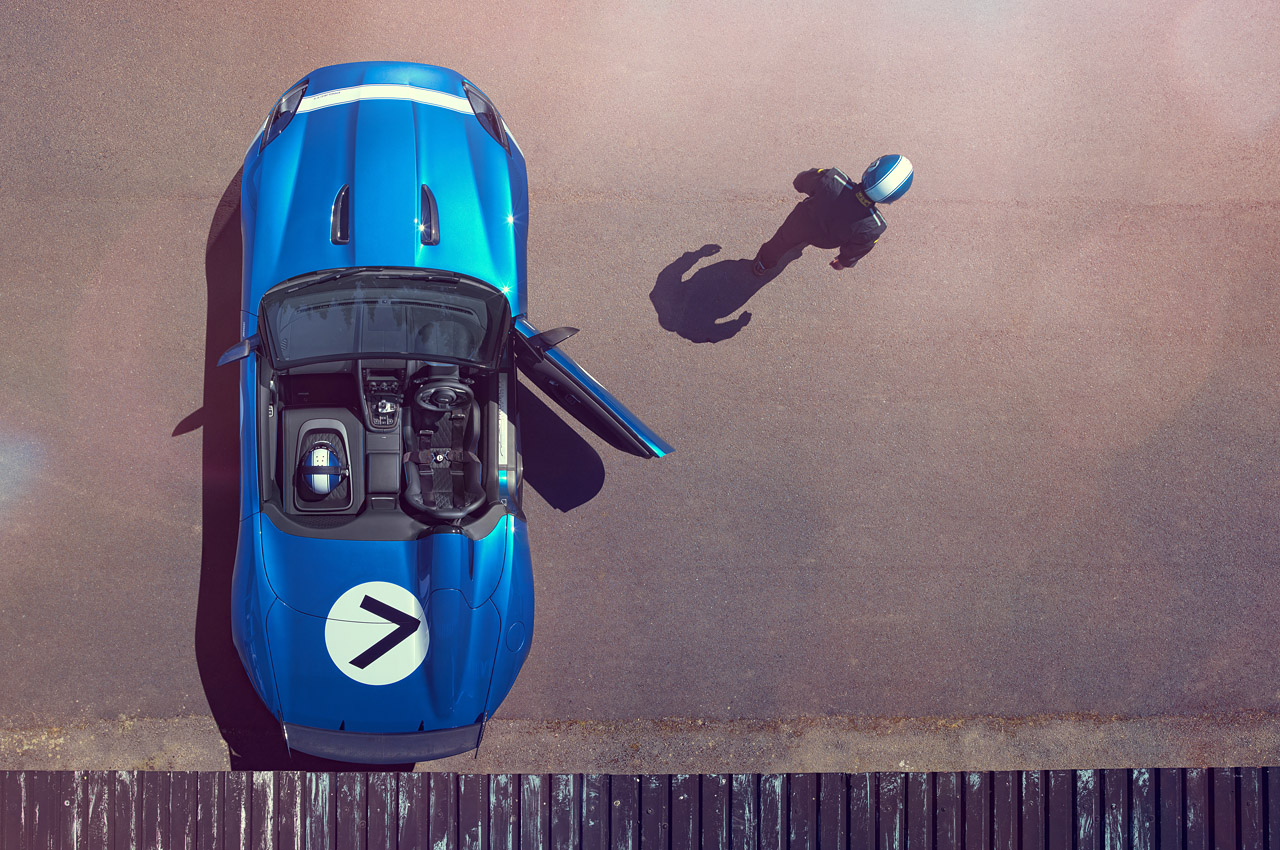 Jaguar project 7 is one hot Jaagg!
Goodwood Festival of Speed is fast approaching in the UK and automotive manufacturers are hurrying up towards developing their concepts for the festival. Jaguar is bringing XJR, XFR-S and XKR-S GT but there's one more which has caught our everyone's attention.
It is the Jaguar Project 7 which is basically the new F-Type but Project 7 has been inspired by Jaguar D-Type and with an estimated 0-to-60 time of only 4.1 seconds, it went from the drawing board to track testing in only four months.
The name 'Project 7' has been given to it in honor of Jaguar's seven wins at the 24 Hours of Le Mans, one of the most prestigious events in motorsports history.
The Project 7 is not just a car created for display purposes, it is a fully functional single-seater sports car with a supercharged 5 liter V8 producing 550 bhp which is sent to the rear wheels through an eight-speed automatic transmission.
The engine is the same as the normal Jaguar F-Type however, Project 7 features lots of additional carbon fiber aerodynamic bits, some of which were inspired by the Le Mans-winning D-Type of the 1950s  like the rear fairing with integrated rollover hoop behind the driver's head. But that had to sacrifice F-Type's convertible top.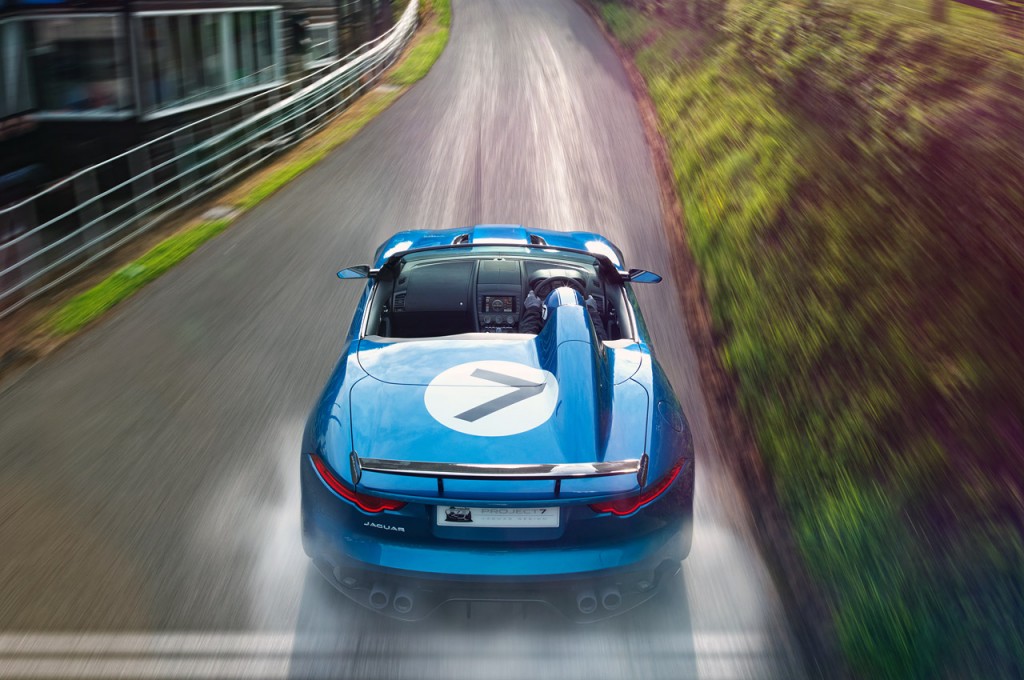 The windshield is also lowered, making the roadster a bit more aerodynamically friendly whereas it now has 20-inch forged-alloy wheels with carbon fiber inserts.
The passenger seat is now removed and instead, sits a holder for your helmet because who needs friends when you have a car like this? We do hope they allow potential buyers to have a seat instead of a helmet on your side because, a helmet is for your protection, not for fun.