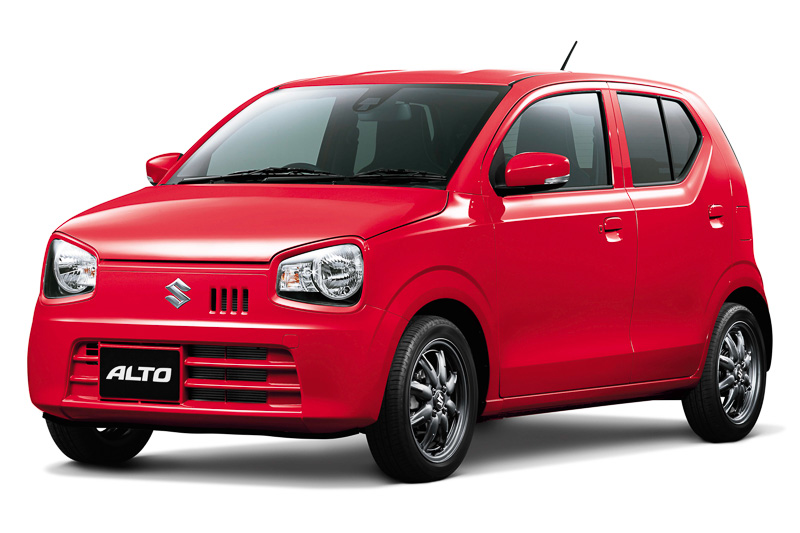 Japanese Suzuki Alto pictures revealed officially
Going on sale on 22nd of December this year, Suzuki has given the Japanese only Alto Kei car retro styling as we saw in the leaked pictures a some time ago. Though it doesn't look quite pleasing to the eyes per say, but it is a utilitarian Kei car for Japanese environment which is fast running out of space. Thus, the 660cc Kei cars are fast gaining momentum.
The car is overall small, the two rear doors for example, are small as well with triangular rear quarter glass panels. While the interior, is as simple as it can come today, which hints at the simple retro styling of the past econo-boxes.
The engine is the same 660cc three-cylinder engine which can be with a turbo or without it. The power is sent to the wheels via either a 5-speed manual or a CVT transmission. We're pretty sure that the most of the cars that will be sold would be CVT.
But! There would be an RS version coming along as soon as March 2015.