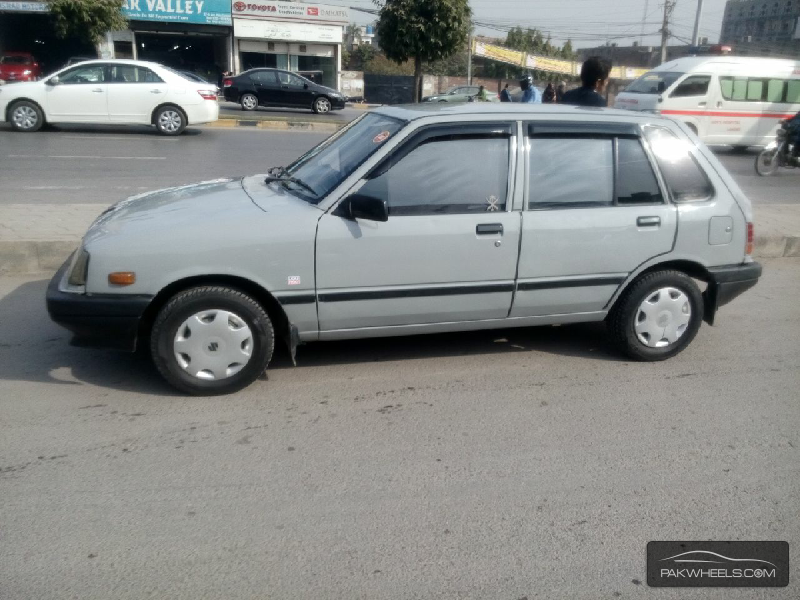 Remembering the Suzuki Khyber in Pakistan
In Pakistan, Suzuki gained popularity by producing hatchbacks as they could never win the race against Honda and Toyota when it comes to sedans. Out of many mini cars Suzuki produced, one of them is Suzuki Cultus/Swift, more commonly known as Suzuki Khyber in Pakistan.
Originally Suzuki Cultus, the car had its production started in 1983 until the year 1988. This vehicle was used worldwide along with different nameplates. In Pakistan, it was famous with the name of Suzuki Khyber and Suzuki Swift. The vehicle was known as Suzuki Forsa in North America which later on changed to Suzuki Swift when the second-generation introduced.
Suzuki Khyber was a 5 door hatchback serving a decent 4 family members. The vehicle had a four-stroke SOHC carburetor based engine with a five-speed manual transmission. With those options alongside the dashboard, they were surely some new technology back then. Khyber was amongst the spacious hatchback of its time, with enough leg space giving the desired comfort to the passengers.
The Khyber initially introduced in 1983 as Suzuki Cultus received some changes in 1985 such as headlights being more obvious and prominent by bringing them more forward.
Suzuki Khyber GA was introduced in the early '90s with new lights and also full plastic bumper. There were slight changes in the interior as well, with a remodeled dashboard and newer seats. Another major change that took place in this model was that the windscreen was sealed in place rather than being held with a molded seal like those in the previous models.
With time as new cars evolved Suzuki Khyber lost its worth and people started switching to the newer models such has Suzuki Cultus (which is basically the second generation of the same care) and many other hatchbacks out there in the market. The car was also used as Taxis from 1992 onwards with Prime Minister's Taxi Scheme. Even today if you travel around you do see Khyber/Swift being used as a taxi.
One thing I love about the cars produced in the '80s and '90s is that they are promising. They don't just break down on every other bump on the road. It's been more than two decades since this was first produced, but still you will find any Khybers on the road in very good condition.
The Khyber was never intended for racing purposes but still there were people who did modifications on it thinking that they'll beat every other sports car with their muffler producing the most disgusting voice.
Seen on the busiest roads of Karachi to the mountainous areas of KPK, the car was a reliable one, hoping that manufacturers learn from their past and make cars that are reliable and stronger rather than just shaping a tin and putting some wheels on it.