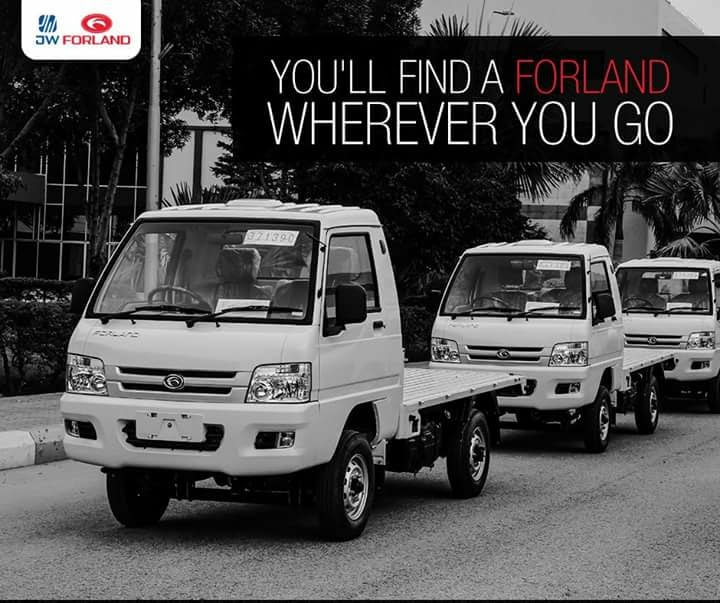 The production of automobile assembly plant of Foton JW Auto Park (Pvt.) Ltd. will be formally launched on Friday, 30th November 2018 and the event will be inaugurated by Prime Minister Imran Khan.
The agreement between Changsha Foton Vehicle Technology Co. Ltd. and JW SEZ Group was signed back in December 2016 in the shape of Foton JW Auto Park (Pvt.) Ltd. With this agreement, Foton JW Auto Park Pvt. became the first Pakistani company to have a 50/50 business deal with a Chinese company in the auto sector.
The event will be formally attended by President of Changsha Foton Technology Co. Ltd., Wang Tao and President of Foton JW Auto Park (Pvt.) Ltd. Shah Faisal Afridi along with other officials. The news captured everyone's attention when the invitation sent to PM Imran Khan was accepted by him to attend the launch event. With the launch of this assembly plant, the Chinese technology will be transferred to Pakistan that includes specialized parts like transmission, engine etc.
Read More: JW Forland is the next big player you don't know about
Initially, an investment of $150 million has been made by both partners with a 50/50 share. The joint venture established an assembly plant after receiving Greenfield status. The plant capacity, in its initial phase, is producing 30,000 units per annum, which is located over 50-acre land in Lahore. Light and medium commercial cargo and dump trucks, SUVs and minivans are included in the Phase-I product range that provides employment to more than 500 people. According to the sources, both the companies are planning to expand the plant set up in Phase II & III with an investment of $300 million in the auto sector. This joint venture is aiming to expand the plant capacity to 100,000 units per year with 100 acres of land to increase their product range in future as well. The completion of Phase II & III will also result in increased employment of around 3500. The expansion of product range would later include assembling heavy trucks, buses, and various energy vehicles.
The China-Pakistan Economic Corridor (CPEC) has given birth to various joint ventures in the automobile sector, owing to the growth in the economy. In its plans for the next 5 years, Foton JW Auto Park also aims to become the leading commercial vehicle manufacturer in Pakistan.
Share your opinion in the comments section below.