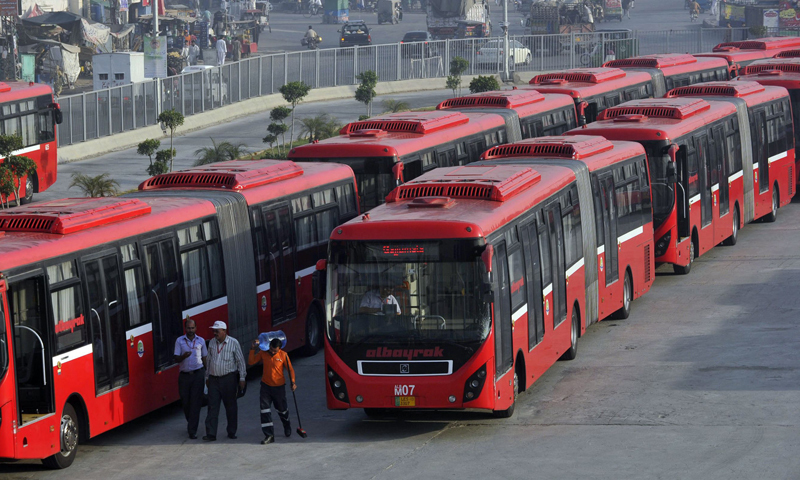 UPDATED: Today, details from the budget have started pouring alongside Isl-Pindi Metro Bus inauguration which will serve as many as 150,000 commuters daily through 68 buses while each bus will only take 50 minutes to complete its tour around the 28 km long track.
However, out of the first few details revealed by news channels, Samaa just reported that Karachi gets a 16 billion rupees budget to build the green line metro bus project over. It is quite pitiful because the need to have a sustainable, Lahore and Islamabad like mass transit system is much needed to ease the pressure on traffic over here because it takes as long as 1 hour and 45 minutes to reach office in the morning.
RELATED: CDA Refuses To Be A Part Of Metro Bus Service 
Meanwhile, Sharjeel Memon just announced free WiFi for Karachiites. You can now pass your time stuck in traffic or when you're waiting for the overcrowded buses run by the transport mafia.
The project completion deadline is set for December 2016.