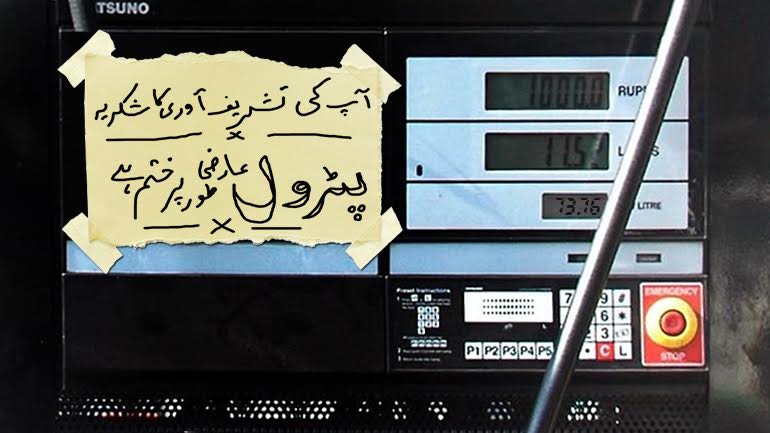 UPDATE: Oil Tankers Association have ended their strike after successful negotiations with the authorities.
Not to spread panic and chaos but rather clear the matters up; the recent shortage at a lot of stations around Pakistan is not due to the reason petrol and diesel prices being slashed by Rs. 3, rather, the Oil Tankers Owners Association going out on strike.
The Oil Tanker association went out on strike to protest against the sales tax imposed on transportation of oil, which largely influenced the petrol shortage in various parts of the country while it seems Karachi is most affected since reports are coming in that only 20-25% fuel stations have fuel now. Parts of Punjab and Sindh are also reported to be affected, and it will become a national crisis unless resolved soon.
Reports of petrol being sold in black for about 100 rs/liter are also coming in now. Let's hope the government is able to resolve the matter with the oil tankers association who are not willing to pay any tax whatsoever and would rather bring the economic life to a halt.
Please write in the comments where petrol is available so we can help each other.