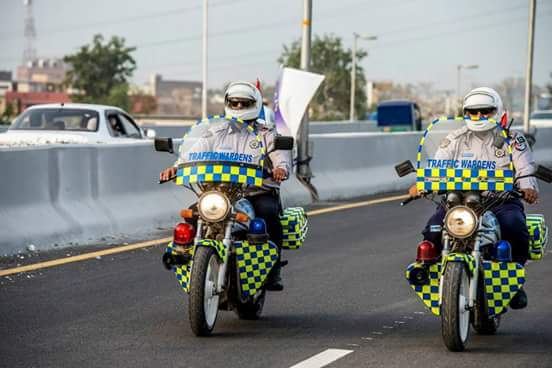 500 VIPs Ticketed In Just Ten Day In KPK
For the past ten days police, in KPK has been quite vigilant in catching and fining VIP officials that were guilty of breaking traffic violations such as speeding or breaking a red light, through their newly set up rapid response squad. They have fined a little over 500 VIPs usually traveling around in Toyota Corolla XLIs, SUVs and pickups for reckless driving. The Police, who were previously blamed for only taking down the poor and ignoring the acts of the VIPs, have the new squad set up to go after everyone, regardless of car or social status.
"If we turn a blind eye towards the traffic violations of VIPs and fine ordinary citizens alone, it means that our new traffic warden system is of no practical use" said a traffic police official.
They are fully equipped for handling any eventuality with equipment that includes video cameras as well as pen-cameras and on-the-spot payment machines.
"The four Sub inspectors are required to record the entire process of dealing with traffic violators on their pen cameras so that no one can blame or question the ticket at a later stage. They have also been asked to use cameras to record the violations so that the video tapes can be used as evidence." The official further added that the squad will not deal with buses, rickshaws, motorbikes and light-duty vehicles."
The fines ranging from Rs 200 to Rs 600, mainly included the use of mobile phones while driving, not wearing a seat belt or the use of  tinkered glass. No one should be above the law!