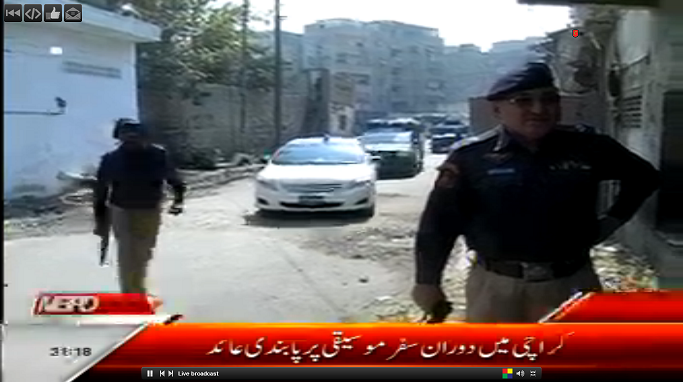 Karachi traffic police bans music in cars
Metro One TV which is sort of regional news, specifically Karachi is reporting that Karachi Traffic Police has begun its campaign against music in cars. All vehicle owners are asked to get rid of their music systems as they are now banned from the system.
The channel reports that although Karachi Traffic Police IG is not saying that this is done on pressure of threats from Taliban, but channel says that the ban on music system in vehicles is the very first demand of the Taliban to be accepted and carried out by the Government.
We are still trying to find some more sources with this news to verify the news credibility, if you have any knowledge or source of such a ban, please share with us.
If if is indeed authentic, then this is first step towards stone-age as the people with whom government should really talk and hold them within Pakistan like doctors, mathematicians, physicists, educationists, designers, engineers, entrepreneurs, etc etc are leaving.
Here are the screen grabs from the 9 o' clock bulletin.