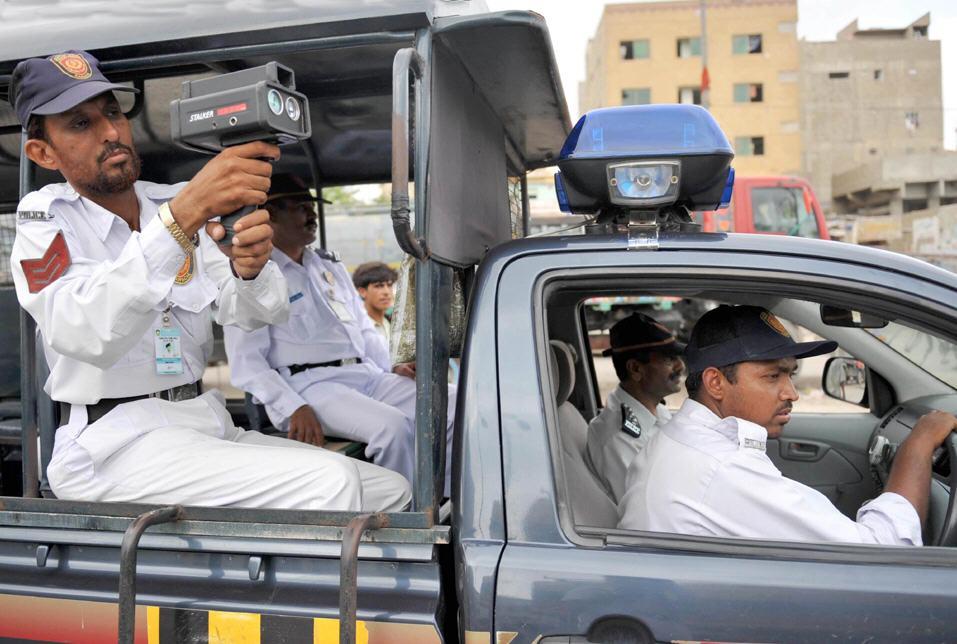 In the wake of target killing of traffic police officials in Karachi, the city government has decided to arm the Karachi traffic police throughout the different regions. However, the story is not that simple. Three traffic police officers were attacked in Gulbai Chowki in Shershah area. Unfortunately one of the warden passed away on the spot and other two were taken to the Civil Hospital, Karachi.
The situation in Gulistan-e-Jauhar police station is quite bleak. Head constable there disclosed to the press that they have been 'equipped' with just one rusty pistol and only two bullets. He was worried that even those bullet might not fire if the time comes.
But situation in South Zone is quite different. Defence Chowki officer told the press, they have been provided with 14 pistons and 3 sub machine guns with ten bulletproof vests. She also claimed that at one point, 4 traffic police officials manage the traffic. One has the sub machine gun and guards the others. 14 pistons have been distributed among 22 ASI and since the work in shifts, distribution is not an issue among the duty officers.
Considering the terrible and continuously deteriorating state of traffic police in dominant regions of Karachi, one begs the question, how can we blame them for the mismanaged traffic and jams on Karachi's roads. An ASI of Gulistan-e-Jauhar police station told the press that we are not even provided with the new uniform, let alone working arms. He pointed at his torn shoes whose replacement he has been asking for three years now. He also claimed that even the uniform trouser he was wearing has been stitched by his wife and department has been unable to provide the replacement.
Story: ET