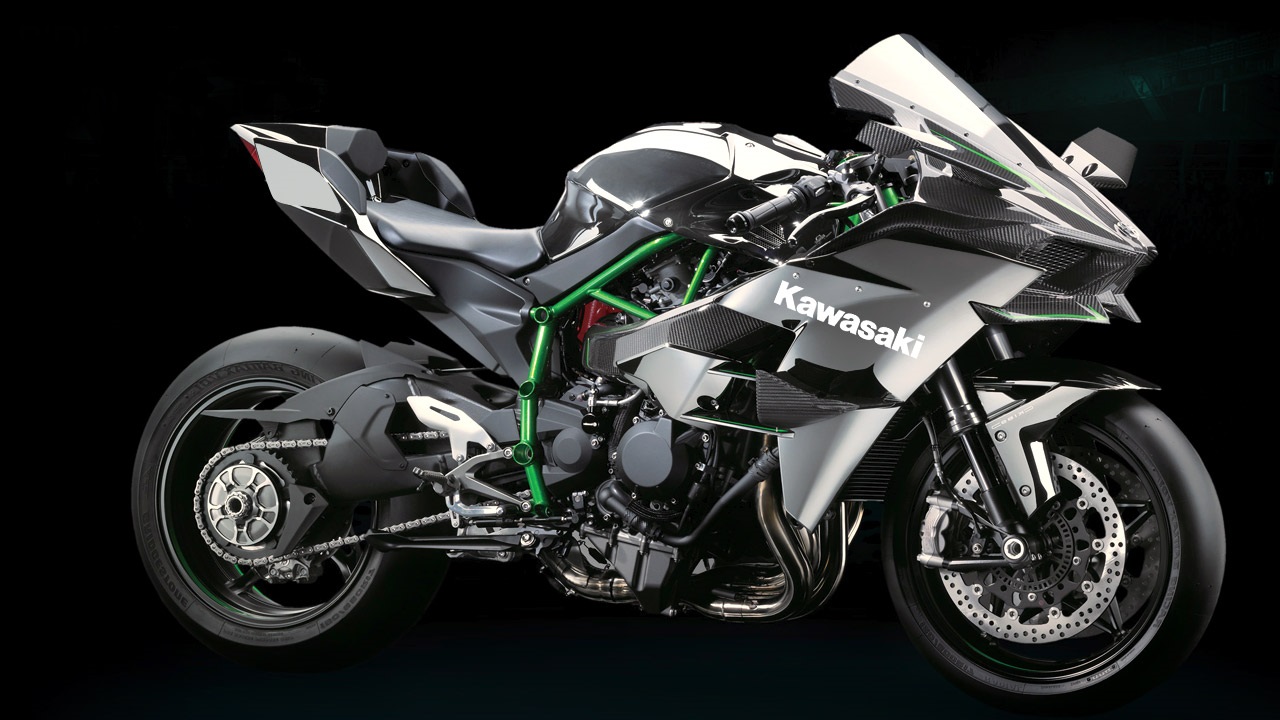 Kawasaki H2R – The most powerful bike
Kawasaki Heavy Industries Limited's Motorcycle and Engine segment disclosed the Kawasaki Ninja H2R on the first day of the International Motorcycle, Scooter and E-Bike fair in Cologne, Germany.
The newly launched heavy bike takes its name from the 750cc two-stroke Triple Kawasaki, which changed the dynamics of the two-wheeler market after its launch in 1972. The Ninja H2R contains a 998cc engine. The company claims the bike has the ability to produce 300 horsepower, making it the most powerful bike.
The Ninja H2R has a tunable ABS system. Its chassis is built along the lines of the legacy frame design, which Kawasaki uses in its other bikes. Although the design is the same, but what differs in the chassis is the use of a steel trellis frame in place of aluminum frame, giving more strength and flexibility to the bike.
The bike has a wind tunnel design with carbon fiber cowlings that channel air into the Ram Air duct and supercharger. The ninja H2R version is not street legal due to its high power. It comes with slick tires and can reach speeds exceeding those of Moto GP contenders. Despite being produced on a large scale, it will be limited to closed-course use only.
Bike lovers should not be dismayed as a street version is expected to be launched in the upcoming weeks.