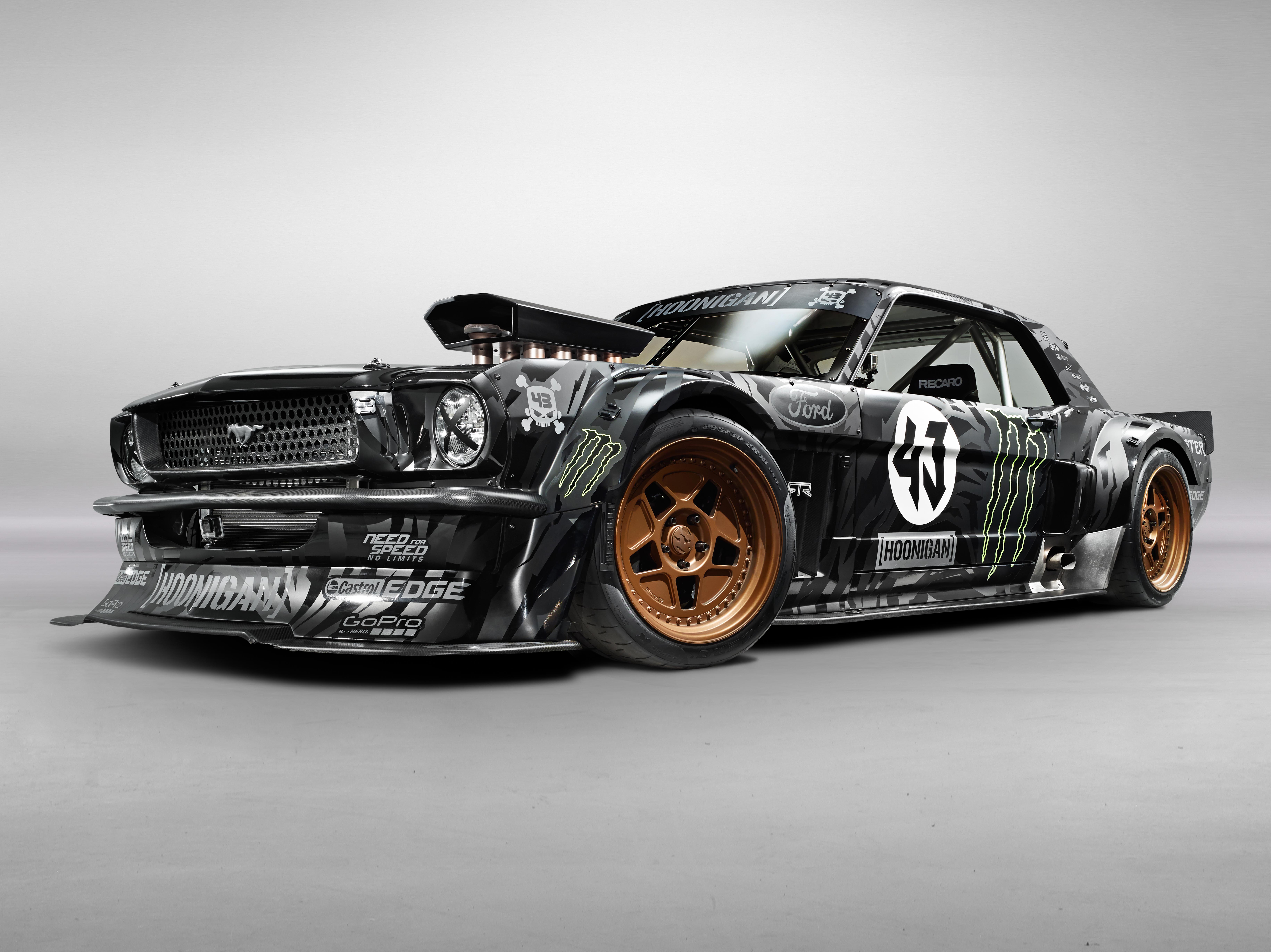 Ken Block ditches Fiesta in favor of a 1965 Mustang for his gymkhana stunts
When we think about a  drift driver, few names come to mind and the most well known Ken Block for his Gymkhana videos. People around the world wait to see his crazy maneuvers. Ken Block currently represent the  "Hoonigan Racing Division"  a motor racing team that competes in the World Rally Championship, Global Rally-Cross Championship, FIA World Rally-cross Championship and Rally America.  Basically, Ken himself formed Hoonigan back in 2010.
Ken Block have been driving a Subaru Impreza in his initial drift Gymkhana videos but later he switched to a highly modified Ford Fiesta. Now recently, Hoonigan team revealed the 1965 Ford Mustang which will be driven by Block in the upcoming Gymkhana Seven. The car is built over a period of two years at  ASD Motorsports and the whole development was kept super secret. The Stang is powered by a Roush-Yates AWD 410 cubic inch (6.7-liter) eight-cylinder engines making about 845HP.
I am not sure if you like the energy drink company who sponsors Ken Blocks team, but I can say easily and safely that you definitely love to see Gymkhana Videos. The upcoming video is few weeks away, but someone spotted Ken doing some drifts. Till then enjoy a small clip below