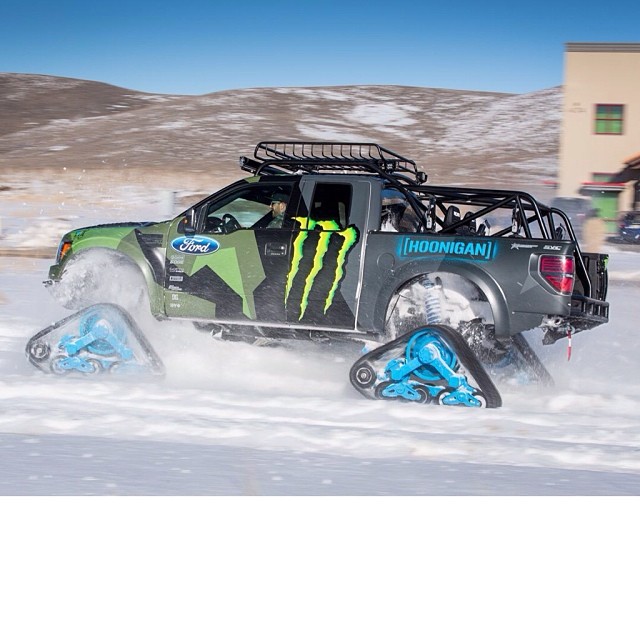 Ken Block's Ford RaptorTRAX goes out on snow
Ken Block is an internet phenomenon after releasing the Gymkhana series of videos in support of his shoes and apparel company. Now, it seems that the beloved Ken Block is sort of bored with hatch or rather the endless amount of snow covering America right now and thus why, he built the RaptorTRAX! Excluding the exclamation mark obviously, nevertheless, Mr. Block has just posted a teaser video on his Instagram page to show what he's been upto.
 Just completed my first shakedown/snow run of my new Ford F-150 #RaptorTRAX here by the @HooniganRacing Headquarters, before the truck goes to @XGames Aspen. This thing sounds GOOD. Turn your volume up for maximum awesome!