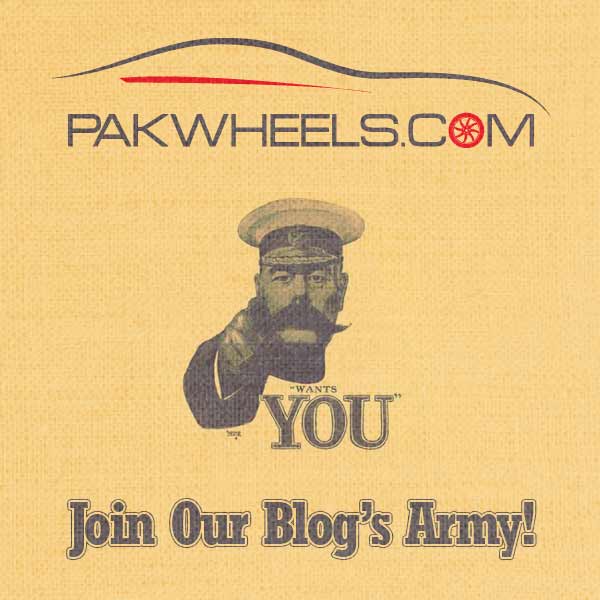 Pakwheels Blog introduces compensation policy for freelance writers
Pakwheels.com is proud to announce a compensation policy for its freelance writers and you have this chance now to join up our online team of writers to spark up the interest of Pakistani auto enthusiasts, buyers, companies, writers and readers on the subject of anything that has wheels though your writing.
The policy written here has been devised in such a way that gives you control not only over your writing, but since you'll also be the salesperson of your article, you can also decide yourself about what to write on after consulting your scope with the editor to avoid clash amongst other writers.
You can find the topics which garner the interest of readers yourself, you can hunt for those keywords, subjects, etc to find the trigger that gets the attention of everyone and compels them to click and read as the post title glances through their screen.
So we're not incharge of what the writer earns, he/she themselves are through our interactive, slab-based compensation system.
The system is simple, within three days, your article has to reach minimum 1000 views to earn 250 Rs and if it crosses 1500 views, it'll earn an additional 100 Rs and another 100 Rs when it crosses 2000 views.
1000 views: 250 rupees             250
1500 views: 100 rupees plus     350
2000 views: 100 rupees plus     450
Technical articles will receive a flat fee (350 Rs per page, assuming 250 word is the length for an article with a standard font size of 12) for their effort because, views are picked up on those articles over time. But the writer has to get the topic approved by the editor before beginning to write.
The writer is the salesperson of his/her own article. He/she can promote it in various ways to gain as many views as possible and Pakwheels will offer their support as well but remember, it doesn't depend on how good your marketing skills are, because when it comes to writing, it all depends on two things; your way of writing and the subject you have chosen to write on. So choose your words and subject carefully but it should be in relation to wheels.
We're here to answer to any of your queries and you can, forward this opportunity to anyone you feel has a flare of writing on stuff relevant to Pakwheels.
PS: Pakwheels' Forums is a treasure chest. You can pick one topic and compile it into an article or report on one Roadtrip or 4×4 event. You pick!
Email us your submissions with the subject "Freelance Writers" at [email protected]
Or go here to register: https://www.pakwheels.com/blog/registration/