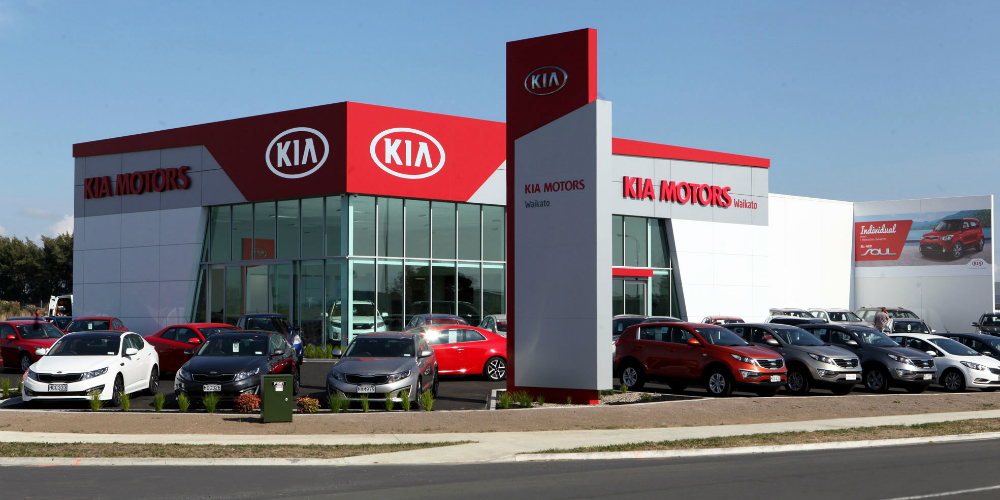 KIA Lucky Motors Pakistan Limited (KLM) has announced that the production of its vehicles will commence in September 2019.
The South Korean KIA Motors in a joint venture with Lucky Group had already started the sale of imported, completely built units (CBU's) on 1st June 2018. However, the production plant of the company that is located at Bin Qasim Industrial Park awaits electricity, gas and several other utilities. The Chief Operating Officer (COO), Muhammad Faisal told that the company will start producing vehicles once the plant gets entirely equipped with required utilities.
Kia Lucky Motors sent a notification to the Pakistan Stock Exchange (PSX) on 31st January 2019, in which it revealed that the company is aiming to start its production in the first quarter of the fiscal year 2019-20. This is an enterprise worth Rs. 20 billion as a result of joint venture between Kia Motors and Lucky Group. The overall investment has a share of Rs.14 billion from the parent company of KLM, Yunus Brothers Group (YBG). Under the license from KIA Motors Corp, all KIA vehicles, parts and accessories will be manufactured and assembled in the production plant and then distributed to the dealerships across Pakistan. It is worthy to mention here that the auto manufacturer has already established company-owned and third-party operated dealerships in major cities of Pakistan.
Read Also: Three Kia cars that enthusiasts want to see in Pakistan
KIA is one of the new entrants in the automobile industry of Pakistan. Under the Automotive Development Policy 2016-2021, the Ministry of Industry and Production made an agreement with Kia Lucky Motors in December 2017, for the production of light commercial and passenger vehicles. It is because of this incentive-based policy that many other new entrants have invested in the automobile industry of Pakistan including Hyundai, Volkswagen, Renault, Nissan, etc.
With the entry of new automotive companies, the competition in the local market is expected to rise in the next few years. The auto manufacturers will have to provide better quality vehicles to stay in the competition, contrary to what is currently being produced in the local market. The consumers, for the first time, will also have more options to choose from, which would change the entire face of the automobile industry of Pakistan.
How do you see the new entrants in our local market? Let us know in the comments section below.