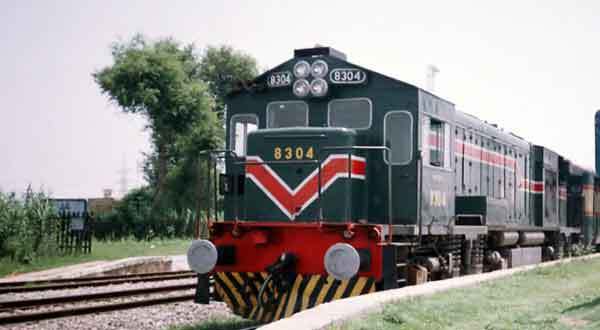 Sheikh Rasheed, the Federal Minister for Railways, has lashed out on the previous Govt of PMLN for ruining of the Railway System. He further claimed that the previous government had bought the Railway Engines for about 680 million which is far more than the original price of 300 million.
"The rest of the money from the locomotives went into the pockets of the authorities involved in this", he said.
Sheikh Rasheed further stated that he will be upgrading the coaches and will make them usable again, along with this, he is also making an effort to bring the maximum number of coaches on track than ever.
Read Also: Traffic Accident Management Information System launched in Punjab
While talking to the media, Sheikh Rasheed mentioned that the " Thal Express" train would be inaugurated on 12 March by the Prime Minister Imran Khan. The Thal Express will cover the cities of Rawalpindi, Multan, Mianwali, Layyah, Kot Addu, Kundian etc. Moreover, he also mentioned that a train between Karachi and Peshawar – i.e. "Jinnah Express" will be inaugurated on 23rd March.
Sheikh Rasheed claimed that within one year he will be converting Pakistan Railways into a model institution and then this department will not only solve transport issues but will also generate handsome revenue.
Aside from this above-mentioned news, it is pertinent to mention here that Orange Line Metro Train Lahore will also get functional in the coming months. The train will run on electricity and can house 1,000 people at one go. It will serve up to 250,000 people each day. However, its capacity will be increased up to 500,000 per day by 2025. Furthermore, the route is divided into two parts; one is the elevated part which is 25.4 Km, and the other is the underground section, which is 1.7 Km long.
Lahore Orange Line train will be passing through these stops.
Ali Town
Thokar Niaz BaigCanal View
Canal View Hanjarwal
Hanjarwal Wahdat Road
Wahdat Road Awan Town
Awan Town Sabzazar
Sabzazar Shahnoor
Shahnoor Salahuddin Road
Salahuddin RoadBund Road
Bund Road Samanabad
Samanabad Gulshan-e-Ravi
Gulshan-e-Ravi Chauburji
Chauburji Lake Road
Lake Road GPO
GPO Lakshmi
Lakshmi Railway Station
Railway Station Sultanpura
Sultanpura
UET
Baghbanpura
Shalimar Garden
Pakistan Mint
Mahmood Booti
Islam Park
Salamat Pura
Dera Gujran
Related Content: Abdul Hakeem-Lahore Motorway to open for commuters from 15-1-2019
That's it from our side, drop your thoughts in the comments section below.