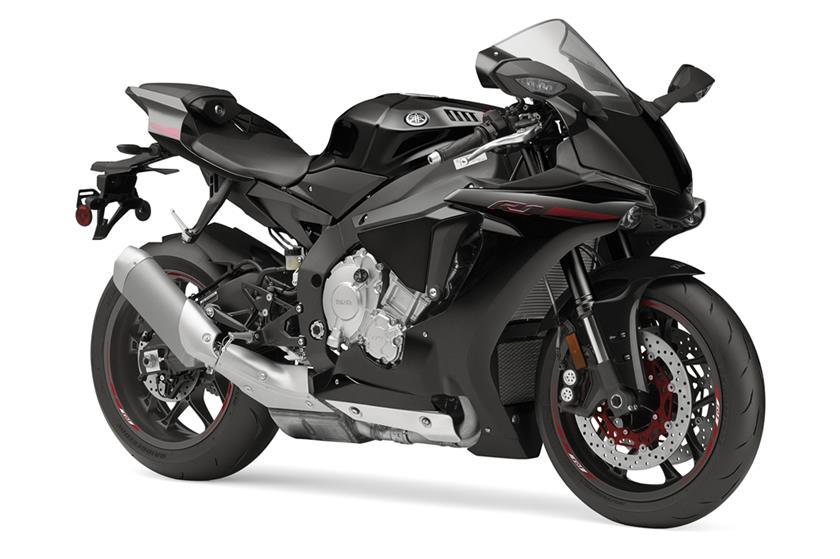 Yamaha R1 since its launch has been among one of the finest Japanese super bikes. Why? This bike comes with a beautiful exterior design and technology features at a very competitive price than most super bikes on sale today. Introduced back in 2015, this (recent version of R1) super bike has gone head-on with European Motorbike manufacturers like Ducati and BMW as Yamaha has added more technological wizardry than before making it a very sophisticated piece of machinery.
Exterior
Just like the previous R1, Yamaha has kept the bike functional, which means no hardcore changes have been carried out on the exterior but still it's a very visually appealing bike to look at. The single exhaust pipe extending all the back towards the rear wheel gives it a more aggressive feel. Other design queues include a dual projector head lamp along with an option for two tone color schemes. With a smaller footprint, Yamaha has made this R1 revision similar to R6 in terms of mobility and ride quality. It features a fully-adjustable KYB rear shock and 43mm upside forks, specially developed for the new R1. The front wheel spindle is 3mm bigger for extra rigidity and for the first time the Yamaha has cast magnesium wheels.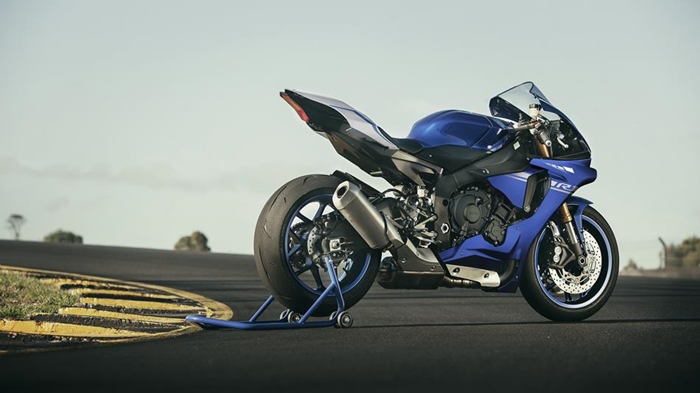 Technology Features:
The necessary ABS system is present as standard in the R1. It also comes with a new UBS system, known as "Unified Braking System" which can initiate both rear and front brakes when it detects a difference of braking power between the front and rear wheels. Yamaha R1 hosts a myriad of electronic systems which can greatly alter the riding dynamics to a firm or soften up the throttle response along with input from driving aids. Advance fuel mapping, known as Yamaha Ride Control (YRC) which possess the ability to control the throttle opening is also present. To make things clear race mode opens the throttle more when pressure is applied on grip whereas in low traction conditions it will limit the throttle opening to reduce the chances of an accident. The good part doesn't end here as there is more to talk about including the presence of Rider Adaptive Technology which contains 4 systems:
Traction Control System (TCS)
Slide Control System (SCS)
Lift Control System (LCS)
Launch Control System (LCS)
Traction control system makes sure that the power is evenly distributed to the wheels whereas slide control system prevents the bike from sliding, this is helpful during corners making the bike more sturdy. The lift control system in R1 ensures you get the desired wheelie (or lack of thereof) for all those style points. Launch control system is responsible for helping the rider rocket off from the race line and this works by keeping the throttle full all the time and releasing the clutch at desired time. Last but not the least is R1's new TFT display system for the rider which lets you access the Yamaha Rider Control System. This screen also allows toggling between track mode and street mode. In this way, depending on the driving mode the display prioritizes between speed, odometer, petrol info. revs, laps and gear position on the display. With this much technology on board, it's fair to say that R1 is one of the most technologically advanced bikes on the planet.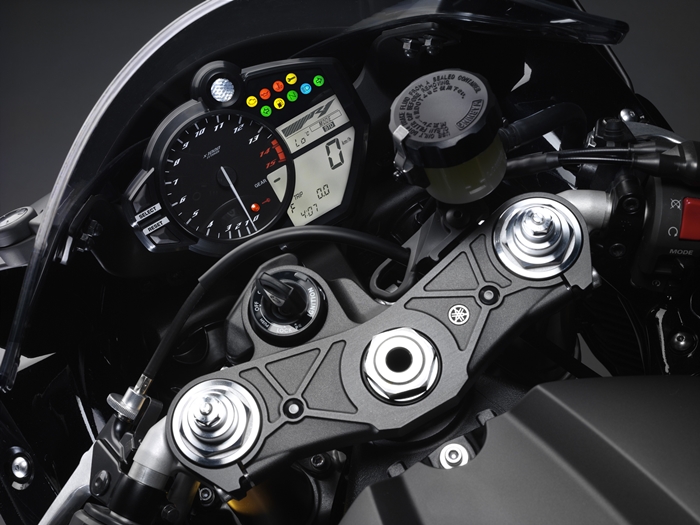 Engine and Performance
Yamaha R1 has been designed for maximum performance and its real potential can only be experienced on a track. So when we say something is track orientated than it's obvious that it has a state of the art engine to keep up with marketing claims. This beast of a bike is powered by a 1000cc 16-value four cylinder engine mated to a 6-speed transmission which is good to produce a maximum output of 197bhp. Considering the 199Kg curb weight R1 has the power to weight ratio of almost 1:1, which means there is one horse power for every one kg on this bike. But of course, this is excluding the weight of the rider. This engine is a high revving machine and its peak power tops out at a staggering 13,500RPM. R1's numbers are enough to justify that it is a serious track focused bike. Blistering fast (claimed) acceleration of 2.7 seconds from stop to a 100 Km/h (Figures can vary depending on the conditions). Reportedly, the R1 feels extremely agile in corners and gives you enough confidence to enter corners with high speeds. Exiting a corner is also very easy thanks to the advanced safety kit. This cornering ability gives this bike a very serious lap timings. It has a Nurburgring lap record of (7:10.0). To put this in perspective a Porsche 911 GT3 also known as the fastest production Porsche did the same lap in 7:12.70.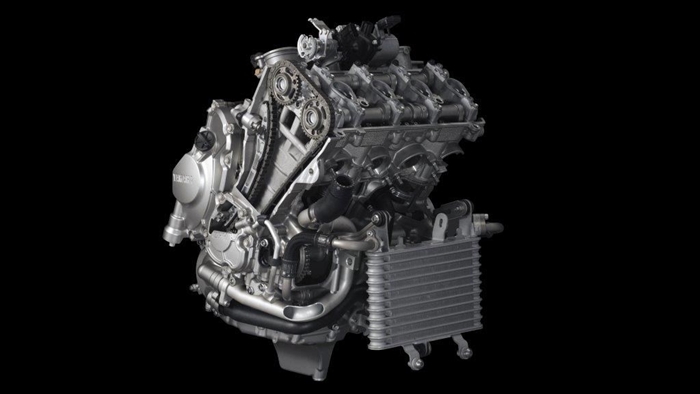 Price and should you buy one in Pakistan?
R1 isn't a cheap bike by any mean. The base price is at $16,699 while a top of the line R1 will set you back almost $22,000. You can get yourself an R1 in Pakistan from anywhere between 33-45 lacks (for a brand new version) and 25-30 lac for a used one. Sports bike and super bike category in this country are quite small but bikes like these turn head every time they cruise by. If cursing in style tops out in your list then look no further. But if you want to test out the true potential of this bike then you are out of luck. Road conditions of this country don't favor such bravery. Yamaha R1 is a very capable bike. It can also be fun at both tracks and traffic speeds but the high maintenance costs and low fuel economy this bike should be kept in mind. Yamaha R1 will return an average of 13-14Km/l while each pair of a tyre can cost you up to PKR 20,000. Keep in mind damaging tyres is not a hard thing to do with this bike. Other costs such as oil change, periodic maintenance, and parts such as chains, brakes will add further making it more expensive to maintain. High performance comes at a price and it's up to you if you are willing to pay that price.