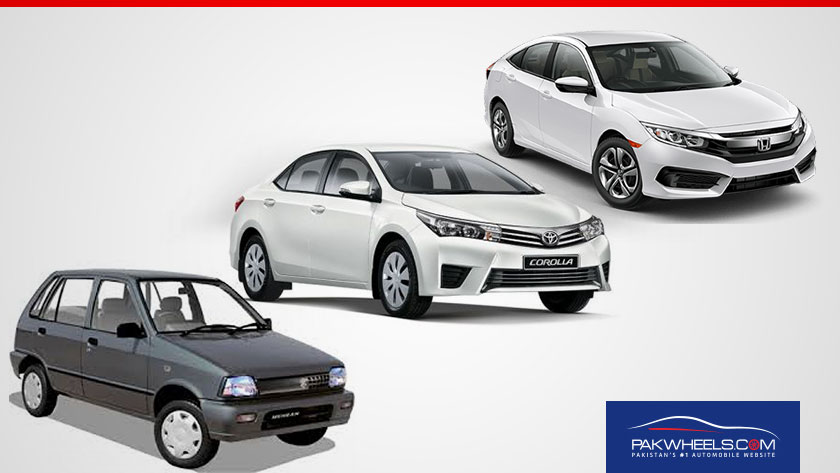 Pakistan is likely to see a surge in the sales of vehicles; 50,000 according to many estimates, mainly because the proposition for Orange Taxi Scheme has seen great traction. This indicates that all three local auto manufacturers will be working beyond their full capacity. Inevitably, this situation will lead to capacity constraints with not enough expansion plans in the near future.
On the other hand, delayed investments in the local market is promoting sales of imported (used) cars, which is gradually filling the gap caused by short supplies of locally produced cars. Let's take Honda Atlas, for example, has a production capacity of 50,000 cars per year. Reports are suggesting that Honda Atlas will be utilizing 100 percent of this production capacity this year to cater to the increasing demand. Similarly, Toyota IMC has already exceeded its production capacity and is producing 65,000 units of its flagship franchise 'Toyota Corolla.' However, compared to Honda Atlas and Toyota IMC, Pak-Suzuki's annual production capacity is much higher, 150,000 units, to be precise. Currently, the company is producing a decent 130,000 vehicles a year but, considering the approval of Orange Taxi Scheme, the company is likely to face capacity constraints as demand for additional 50,000 cabs can prove to be a tall order.
The problem is not limited to0 the production capacity, if the situation escalates, more and more consumers will flock towards the imported JDM cars. For those who will choose to go for a locally assembled vehicle, they will be disappointed by long wait times and high premium rates.