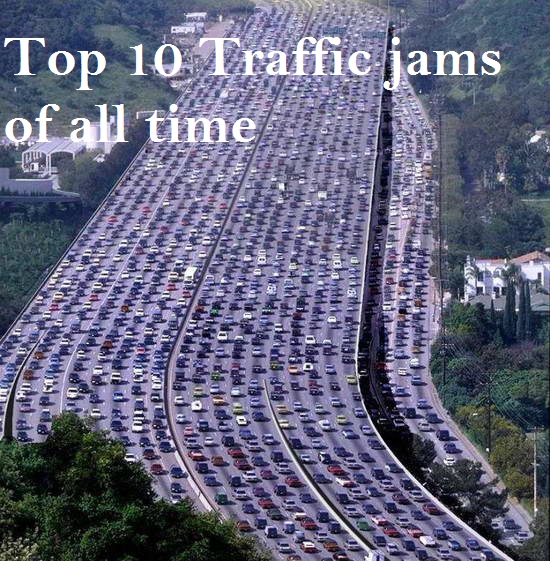 The Longest Traffic Jams in World History
As drivers and car enthusiasts we all know how it feels like to get stuck in a traffic jam, especially if you live in cities like Karachi and Lahore. Getting stuck for 1-2 hours in these cities is a routine during rush hours. Just imagine how it would feel to get stuck in any of the following?
Beijing, China: August 2010.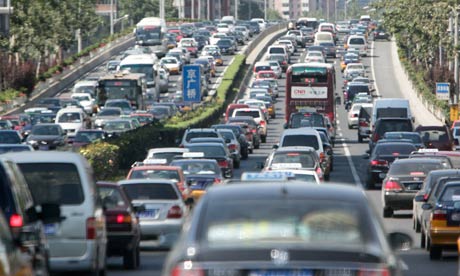 Soon after Beijing hosted the Olympics, it also became the host of the World's Longest Traffic Jam according to some media outlets. In August 2010, a 100km long traffic jam lasted for 12 days on the China National Highway 110 between Beijing and Tibet. Ironically, the cause of this massive traffic jam was a convoy of heavy trucks carrying construction supplies for a road work nearby to ease up traffic on the same section of the expressway.
Bethel, New York: August 1969.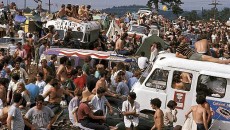 The historic Woodstock Music & Arts festival in August 1969 at New York Thruway became a massive traffic collision for more than 30 km. With more than 500'0000 attendees, which is 10 times more than the expected crowd, showed up. Many motorists eventually abandoned their cars and went on to enjoy  "three days of peace and music". Performers had to be flown to the festival from in the traffic jam in helicopters.
Chicago, Illinois: February 2011.
In Illinois, a record of 20.2 inches of snow fell on the city during evening rush hour. The most unfortunate were the people northbound from downtown Chicago. A number of weather time accidents slowed and caused traffic. The people in the traffic got buried in the snow for more than 12 hours in which the snow reached almost as high as the cars' windshield.
East/West Germany: April 1990.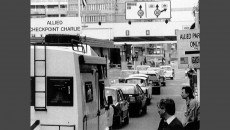 In April 1990 when the borders between East and West Germany were taken down near Easter holidays, a large number of people travelled to either side to see family and friends.Reports say that at least 18 million cars were on the roadway which averages around half million vehicles a day.
 Interstate 45, Texas: September 2005.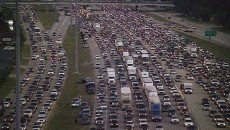 During the evacuation time with the Hurricane Rita approaching, more than 2.5 million Houston residents headed to the same route creating a massive 160 km queue on Interstate 45. The traffic lasted for as much as 48 hours, leaving the people stranded for 24 hours followed by the 480 km route from Galveston to Dallas.
 Lyon-Paris, France: February 1980.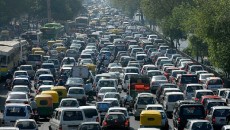 Another weather-related traffic fiasco happened in February 1980. It was recorded as the longest traffic jam in the history of Paris. A combination of Winter vacationers coming back to Paris and the bad weather rsulted a jam which was 180 km long.
Moscow, Russia: November 2012.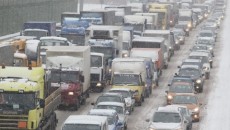 Another weather-related tale of vehicle and weather encounter, a snowstorm buried Highway M-10, which is between Moscow and St.Petersburg in late November 2012 that stopped traffic for three days. The government set-up tents along the route to provide temporary shelter and healthcare to the motorists.
New York City, New York: September 2001.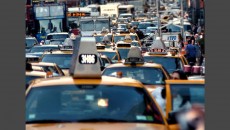 During the attacks on the World Trade Center on September 11, New York City was in a state of emergency resulting to a lock down of all bridges and tunnels to all but only emergency vehicles and public transportation. Even the routine air traffic was grounded leaving people across the country stranded.
San Paulo, Brazil: June 2009.
San Paulo is a fast growing metropolis in South America making it one of the worst traffic cities. The city holds two historical traffic jam records, one is a 290 km jam, another being an 840 km jam in early June 2009. Time magazine reports that an average motorist spends up to 4 hours in traffic daily in the booming metropolis.
 Tokyo, Japan: August 1990.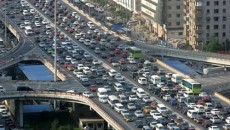 In August 1990, Western Japan was asked to evacuate because of a Typhoon warning causing 15'000 motorists stuck in traffic on a highway between Shiga and Hyogo. A combination of holiday travelers who were on their way back home and residents were evacuating the city. The traffic jam was 10 km long.
Next time when you are stuck in a massive traffic jam that result in you driving at a speed of 10 Km per hour; just observe a moment of silence for the people who got stuck in these massive traffic jam and were moving with an average speed 10 KM per day.