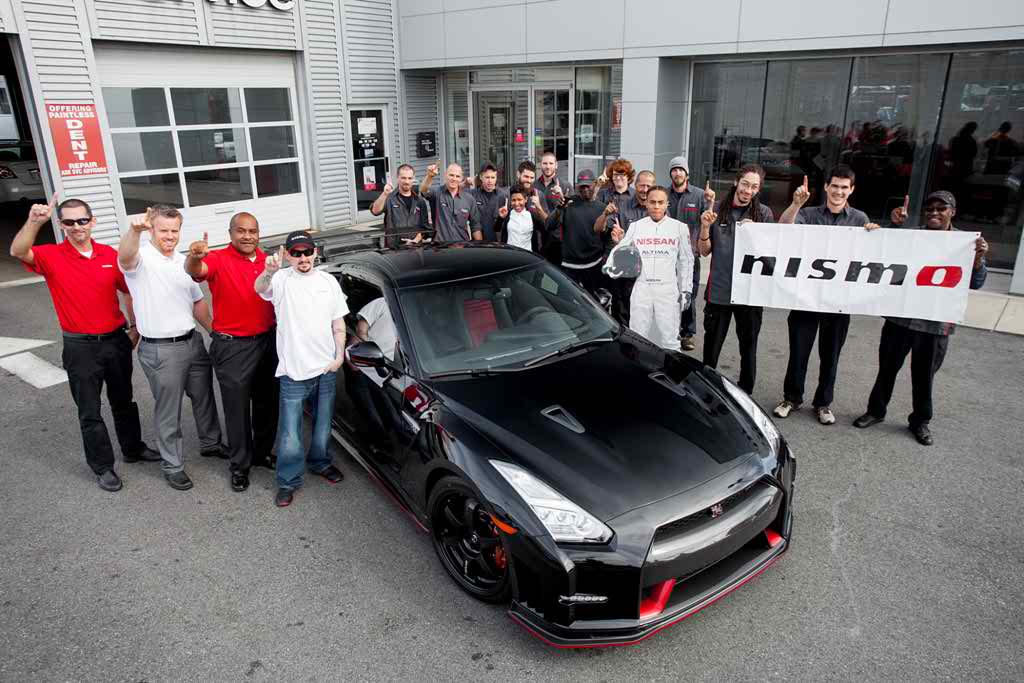 Special delivery: First 2015 Nissan GT-R NISMO
Ever since Nissan revealed the GT-R NISMO last year at the Tokyo Motor Show in November, enthusiasts and buyers from all over the world have been eager to get their hands on this limited production run GT-R. With it's mind blowing 7:08.679 Nurburgring lap record, 600HP upgrade with new turbocharges from the GT3 GT-R and carbon fiber bits and pieces make the NISMO GT-R the fastest and most exclusive production GT-R, Nissan has built to date.
On October 24th, 2014 Matt McCulloh a die-hard Nissan GT-R car enthusiast and co-founder of NAGTROC (North American GT-R owners club) finally got the delivery of his 2015 Nissan GT-R NISMO in Jet Black (MSRP $149,990*) with the optional titanium exhaust system (at an extra MSRP of $12,900). Nissan Motor Company executives were present at the time of the delivery.
(click on pictures to enlarge) 
His Nismo is the 1st production GT-R Nismo for the U.S market. Nissan gave Matt's garage a complete makeover whilst keeping the Nismo theme in perspective they decked it out with everything from Craftsmen tool kits, storage cabinets, a pressure car washer, air compressor, floor jacks to Meguiar detailing products and even a mini fridge!
Matt's pure dedication to the GT-R community and hardcore enthusiasm made him the perfect match to own the first production NISMO GT-R in the US. Matt quotes: "This car to me is like a brute-force tool. To me it is so purpose-built that I am going to do a lot of track"

At least he will be using the car for what is it meant for, and not keeping it as a garage queen!
(click on pictures to enlarge)