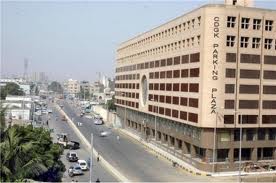 Making parking plazas work
Transportation networks and organized development of open spaces are significant parts of urban planning. As the number of vehicles is increasing day by day, the need for convenient parking spaces has become vital for the authorities to keep the traffic in control. Densely built commercial areas present the problem of private parking spaces and a challenge to urban planners to efficiently make use of the open spaces.
With the rise in oil prices, consumers are turning towards alternate energy vehicles so the cars are still going to rule the streets. Air pollution may be getting under control, but the roads are not going to expand themselves. Outburst of cars means more traffic to be handled. Subway has been an old working concept in Europe. Dubai has taken its first steps to become one of the Transit-Oriented Development (TOD) communities in the Middle East. People who commute from suburbs or are at a distance from the transit stations use parking lots near the stations to park their cars. Moreover, developers recognize that for walkways and pavements to thrive, they need more compact parking areas.
Town planners prefer to turn an open space into a more profitable commercial area rather than paving a vast asphalt desert, and give way to urban sprawl. Parking plazas are a more compact and feasible idea in congested areas. The behavior and the interest of the consumer, regarding the transportation use, should be studied and then the right place should be chosen for the parking plaza to be built.
High turnover in urban areas require convenient and time saving parking places. Covering an area of a few square meters, parking plazas provide a suitable solution to the parking problem. Traditional parking plazas could be made more effective by installing state-of-the-art parking systems. Cameras are installed for security and sensors are placed above every parking space which turn red for filled and green for vacant. The parking system keeps record of cars parked and vacant spaces in the plaza. Automated payment has eradicated the need for employees and has made it more secure for the vehicle owner and developed a sense of trust between the authorities and the public.
Metropolitan areas have high-rise buildings which have basements as their parking lot. Business parks would want the closest parking lot for their employees. Nearby buildings could be connected to the plaza by constructing walkways for the car owners to reach their destination in less time. Parking plaza should be built behind the buildings so as not to ruin the aesthetics of the façade of the buildings.
Weather plays a substantial role in the asphalt roads. Reusable asphalt would prove cost effective. Proper plumbing and drainage is vital as no car owner would want to walk through rain water and wet themselves. The rain water could be utilized through water channels into the ground or gardens. Adequate lighting is just as vital as the drain vents and ventilation to replace the car emissions with a breathable environment.
Special parking places for the physically disadvantaged people would attract them and would be convenient if the ground floor was dedicated to them. Parking for women has found its place in the parking lots in Germany. These parking places are a little bit wider than conventional parking spaces made for women who do not like going backwards as such. Parking signs should be put up around town to attract more customers.
With the advancement in technology, automated car parks have come into existence improving quality with quantity. Saving time, money and space at the same time these car parks have become popular in a very short time in Europe. Allowing the vehicle owner to leave their car, if any space is available, at the entrance area, the lifter can move vertically as well as horizontally to take the car to its designated space. In a matter of few minutes the car is delivered back to the owner at the same spot where he left it. Unlimited possibility through technology has led us to an era where everything can be reached by a touch of a button. Handy mobile apps are available online facilitating the user to search for parking lots around town. If equipped with a facility to pay online the app could significantly promote the parking plazas. The more conducive the technology is more cars will pour in and hence will increase the revenue.
Parking space allotted for bikes and motor bikes would appeal to even those who seldom use parking plaza. The fear of one's bike being stolen could be cashed in on. Bike parking plazas in Japan, Europe and in some states of US have evinced that it is fruitful and has motivated people to use more human-powered vehicles. Unlike car parking plazas, bike parking facility could be made visible from the street to be more convenient and easily accessible. If covered with transparent glass, it could prevent even the thought of stealing a bike. They are classified into Class 1 and Class 2 facilities. Class 1 provides lockers and racks in enclosed areas under supervision and is for consumers who won't be coming back for some time. Class 2 on the other hand are stands or racks unsupervised, they are usually for short-term parking.
Parking Plaza is a big investment, if the needs of the consumer are kept in focus, it could turn out to be a profitable business and at the same time affecting the economy and the landscape in a positive way.