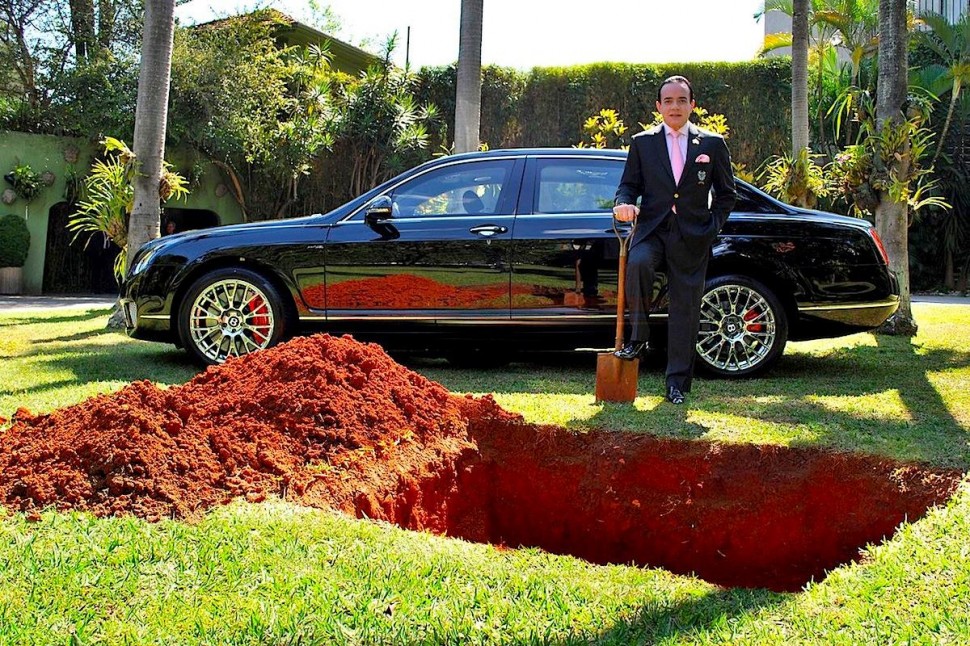 Man buries Bentley for afterlife
Okay, I have seen some really weird stuff, but this has got to be numero uno.
Brazilian businessman Conde Chiquinho Scarpa has dug up a hole in his lavish estate to literally bury his brand new Bentley Continental Flying Spur into the ground in order to save it for his afterlife.
Vehicles stored in underground facilities tend to get corroded and eventually become a rust bucket. Burying it into open soil like that will completely exterminate his precious Bentley.
Oh wait, has he found out a way to take it out on the 'other side'?