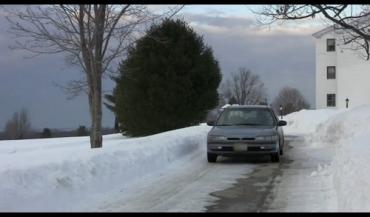 Man completes one million miles on his all-original Honda Accord, wins a new one
Joe LoCicero bought this 1990 Honda Accord in 1996 with 74,000 miles on the odometer but over the passing years, he finally completed one million miles on his Honda Accord which calls for a celebration and a new car from Honda to show to the people that your Accord can run as much as Joe did.
Now called the "Million-mile Joe", LoCicero finally hit one million miles in his 1990 Honda Accord this past weekend and the fine folks at Honda rewarded him with a parade and, more importantly, a brand new Honda Accord.
He was awarded a 2012 Accord at a parade in the city of Saco on Sunday after surpassing the million-mile mark on the odometer of his 1990 Accord. He reached the milestone last Thursday and as per Honda's spokesperson, this is the first time Honda has documented any accord reaching one million miles.
The key to LoCicero's staying power is He's a master auto technician who has to drive great distances across New England so he makes sure to change all fluids regularly. He has notebooks full of details on tire rotations, oil changes, and even every fill-up. Moreover, He claims the engine and transmission are original, but admits the fuel pump blew at 741,000 miles.
Honda brought Miss Maine USA to present him his new Accord and to let know the people that with proper maintenance, your Honda can run as long as you want it to run which gives the Pakistanis buyers and sellers that Honda can be as durable and reliable as your 1986 (Chayasi) and Indus Corolla's so quit asking ridiculous prices.