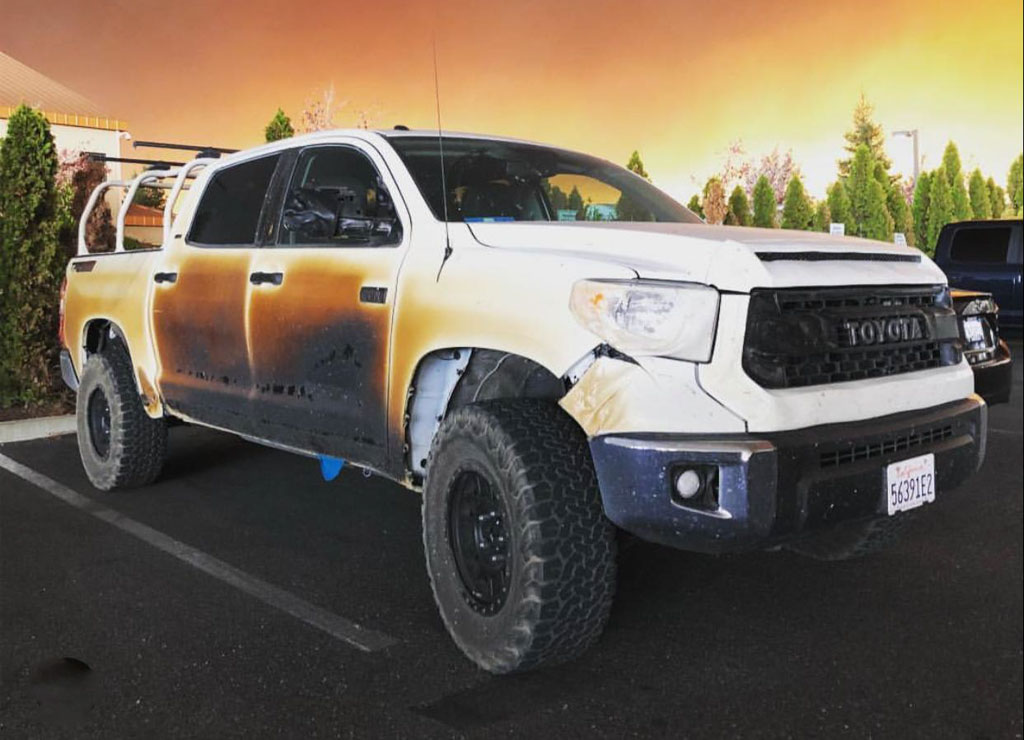 Man gets new Tundra from Toyota for saving lives in California fire
Toyota USA has decided to get the man a brand new Tundra, whose heroic efforts saved a number of lives in the deadliest fire in Paradise town, California.
The deadliest fire in the state of California has grabbed all the attention worldwide, which has already claimed over 42 lives in the Paradise town. In this tragic situation, common people have been putting in all their efforts to escape this massive blaze of fire and save people from this deadliest incident. People have been posting their heroic efforts on social media and being appreciated by people around the world.
Read More: Toyota Corolla 12th generation to debut on November 16th
In a similar turn of events, a man named the_pandra on Instagram posted a picture of his half-burned Toyota Tundra with melted body panels. It was a post to acknowledge his life-saving efforts when he saved patients from the hospital with the help of his co-workers by using his Tundra. It was in the middle of a completely burnt Paradise town when he evacuated patients from the hospital in two rounds on his Tundra. Keeping in view the heroic efforts of this man, Toyota USA has confirmed to get him a brand new Tundra instead of the one badly burned. On this occasion, another firm jumped into avail the opportunity and decided to give a free wrap and window tint to his new Tundra.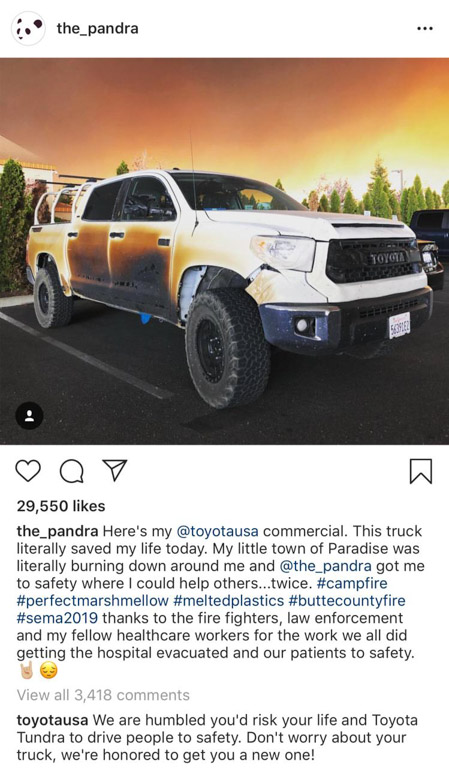 California has been under a serious wave of tragic fires for many years and it has not been any different situation this year as well. Due to the hot temperature and heavy winds, the dry bushes catch an unbearable fire that becomes almost impossible to control. The flames of fire spread across so quickly that put the lives into a serious risk. The story of the fire in California, this year, hasn't been any different thus melting even the strongest of metals due to the unbearably hot blaze. The authorities have found the dead bodies at various places including homes, streets and trapped in cars that were completely burnt due to the deadliest flames of fire. Paradise town is pretty much displaying a battlefield look with the dead bodies spread around who tried to save their lives but couldn't escape the fatality of nature. Other than the 42 people found dead, there are more than 200 people still missing which is a serious point of concern for the search operations team. It is reported to be the most horrific fire, the state of California has witnessed in its last 85 years.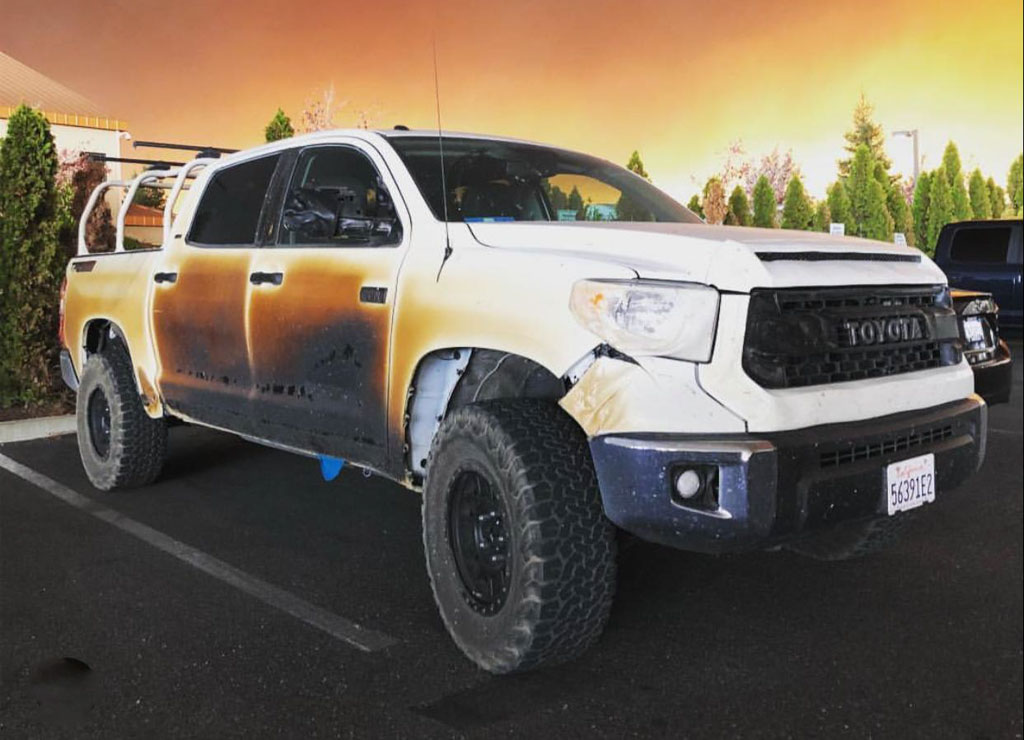 The rescue operation is underway, which is efficiently transferring the survivors to safer places. It is also reported by the local authorities that due to the high cross winds and hot temperature, the Camp Fire is not expected to be entirely controlled by the end of this month.
Drop your thoughts in the comments space below.