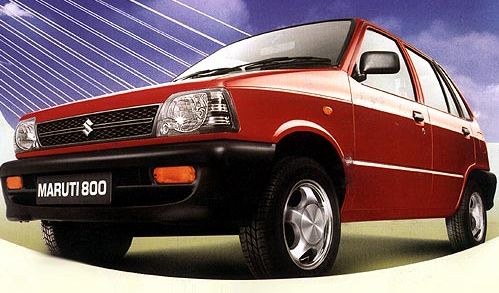 Maruti Suzuki 800 (Mehran) production ends after 30 years
Maruti Suzuki has finally ended the production of the famous 800 or as we know it, Mehran after 30 years of being the poor man's workhorse. The 800 has gone out of production after nearly 2.7 million units have been sold in India since 1983, the year it was first introduced.
Suzuki 800 or Alto as it was first introduced was the replacement of the Suzuki FX, and we've written about the legacy of Suzuki Mehran which the 800 will be leaving behind but the case in point for Pak Suzuki is that the 800 no longer had any appeal left with the urban population of India as Alto, Wagon R and Santro took its place while the Nano led the way but it doesn't mean it wasn't an ubiquitous car, it will be remembered.
The last of the Maruti Suzuki 800s rolled off the production line on January 18 of this year and although it sold 'very well' according to Maruti Suzuki's executives, the car was rendered unviable due to India's own emissions legislation, BS IV. BS means Bharat Stage, not as you may think.
It is often said that Pakistani cricketers take so long to retire that they pass their time when they could retire with grace to be remembered in great words, similar can be said about Suzuki Mehran in Pakistan….it has way outlived its time and we won't be surprised if people don't breathe a sigh of relief when it actually ends production but let the news die down of their demise, and people will remember it as their long friend which was a true workhorse, a car that ran on spit and could be fixed by any roadside mechanic in the remotest areas of the country.
India bids farewell to its icon only next to the Hindustan Ambassador, the 800. Good bye old friend!