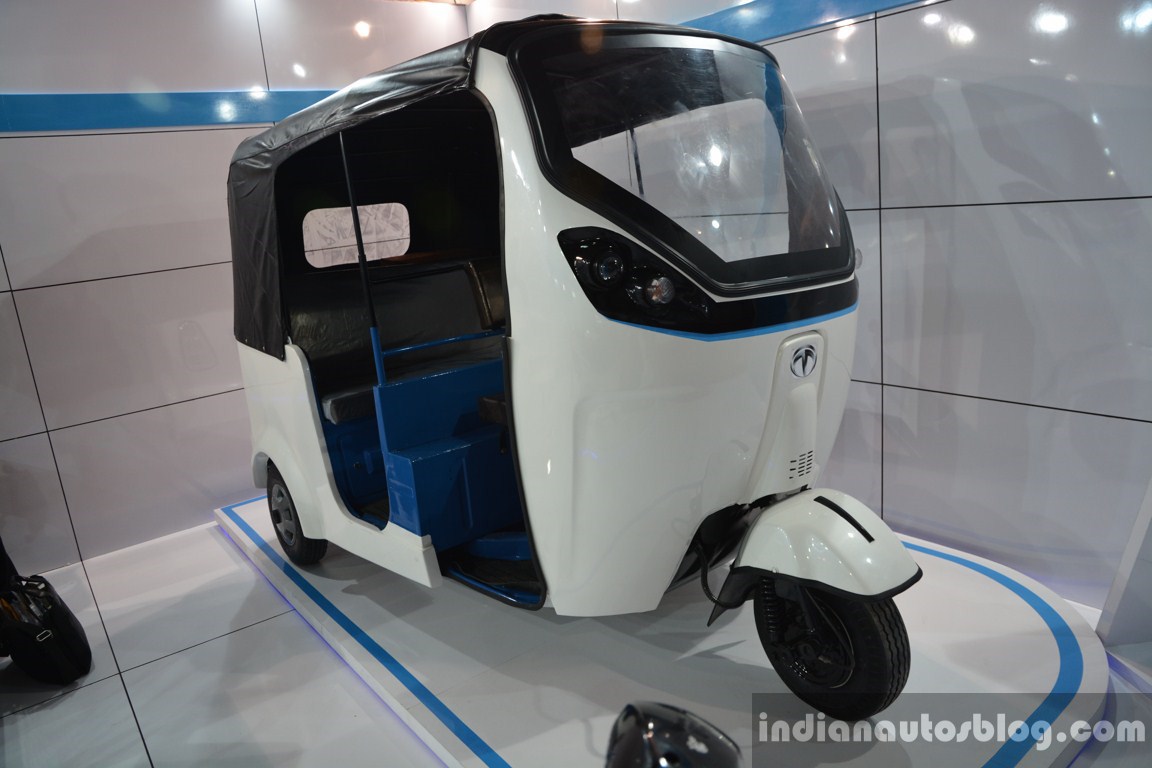 An electric rikshaw from the Auto Expo Delhi
While we're stuck with rikshaws whose fuel we can't find as the remaining stock runs dry, our neighboring country is trying out new avenues to fuel the iconic transport of the sub-continent. You see, with R&D for technology, nobody stands a chance in this world. We think the mighty jets and millions of soldiers can protect us but in this age of technology that moves so fast that it took less than a decade to come from massive box with a screen with 5 channels to a screen that is lighter and slimmer than an actual paper, I am not sure they can. Technology moves fast and it is R&D that makes it possible.
This rikshaw may seem to us quite a bad attempt, but it is a first. Like the first television which had only 6 channel and weighed more than three of our aunts. Regardless, a decade later, you know what I mean.
A rikshaw which you will never see in the CNG lines, it will be the new cool. You will look at it in the CNG line with awe as it waves past on electricity. Because its cool. Or you may never see one at all.
Thanks to Indian Autos Blog for bringing this Electric Rikshaw to our attention (also for pictures), this e-rikshaw is called "Terra T4", and is designed on a lightweight and durable platform because, batteries are heavy and added weight renders fuel economy unfeasible. So all cars today are made in such a way that they weigh less to save fuel while you may think that they are cheaply built from 3rd grade quality, however, take the sour sip as it is a need.
Moving on, the range of the batteries which safely are put on a higher position with waterproof wires, it runs a total of 80 kms and takes two hours to recharge till 80 percent and I wonder why, but the last 20 percent charge to reach 100 percent takes 7 hours.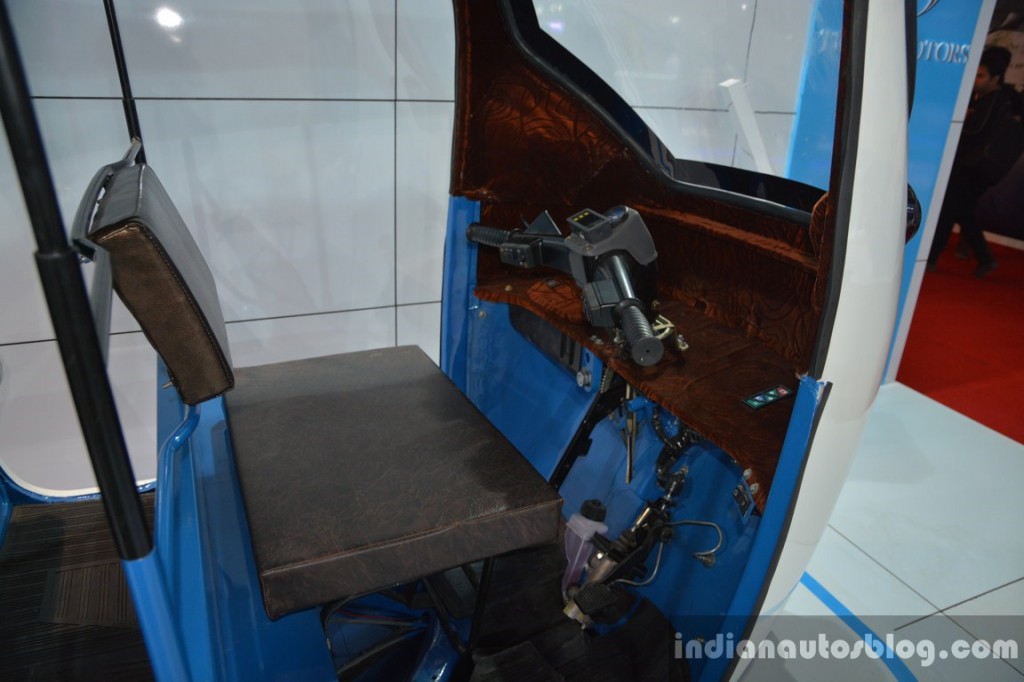 It features a motorcycle like turning radius and doesn't depends on CNG or petrol and you can charge it as you park at home, or a rikshaw stand. That gives me an idea! How about Pakistani government making rikshaw stands with charging points. Less menace on the Pakistani roads and cheap transport.