New Agera One:1 To Be The Fastest Ever Production Car
Koenigsegg is at it again. Known to produce some of the world's most crazily fast supercars,or hypercars should I say, the company has now revealed its new monster, the Agera One:1.
Having produced some of the world's fastest cars in Agera and its follow-ups Agera R and Agera S, the company is now planning to take themselves to a whole new level. According to the revelations made as of yet by the company, the Agera One:1 will be the fastest ever production car, and that too by some distance.

A 5.0 litre twin turbocharged V8 engine, like the Agera (which by the way produces around 947 bhp), is expected in the One:1.
Manufacturers are saying that this car will beat Veyron on the racetrack. The Viron Vitesse, which produces 1183 bhp, has already had the misfortune of losing to the Agera R model which runs on biofuel producing around 1140 bhp.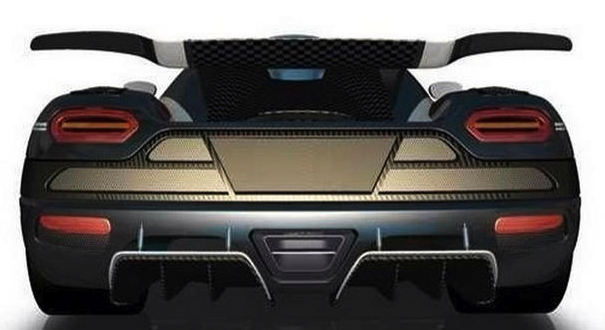 Due to extensive use of carbon fiber on the body, the One:1 will weigh only 1340 kg and produce an estimated 1340 bhp – which by the way is the reason behind the name, the power:weight ratio. The One:1 is expected to reach 62mph in just 2.6 seconds and will produce a top speed of 280 mph ( equivalent to 450 Km/h ). This is all possible because of its power to weight figure of 1000 bhp per tonne.
A very interesting fact is that Koenigsegg is claiming the car will hit 250 mph in just 20 seconds. If that is true, then this car is surely one of the meanest monsters ever made.