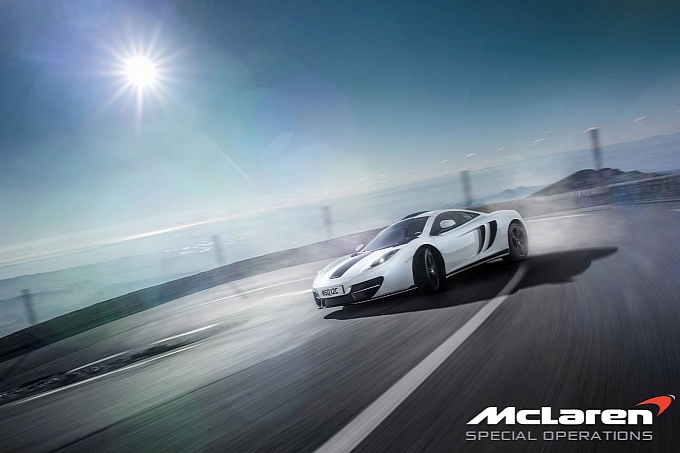 Mclaren's Special Operations division shows off a Special 12-C concept
Supercars' customers are not only just interested in more speed and performance over other cars, they also want like their cars to different at the Golf club from others but colors can only go so far which is why, exclusive and expensive after-market exotic car tuners exists such as Mansory and Gemballa.
However, McLaren believes that it can do better and has tasked its own Special Operations Division to create a special MP4-12C concept to those looking for individuality and exclusivity in the aesthetics sense of design.
Called the MSO-12C, it has received a new fancy type of aesthetic changes to the car; new set of wheels, carbon fiber bumper and a roof scoop, carbon fiber rear deck, carbon fiber spoiler, titanium nuts and bolts, titanium oil and water filter caps.
this concept called the MSO 12C. This special car is distinguished by small but obvious changes made throughout. There's a new set of wheels to admire, a carbon fiber bespoke bumper or that scoop. Yes, the MP4-12C now has a roof scoop.
At the interior, there's a new Carbon Fiber trim added alongside a new digital instrument cluster inspired from their new hypercar, P1.
No details on the price but we're guessing it will be a lot.