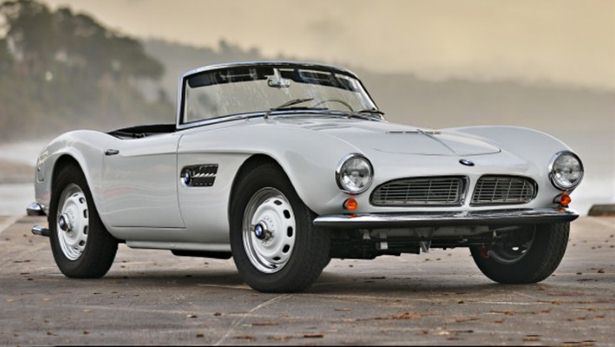 Meet the £1.5m BMW 507 Roadster
It's time to meet the legendary BMW 507 with a price tag of £1.5million. The 507 still has its excellent image in the eyes of roadster lovers. A lightweight alloy body with a 3.2 litre alloy V8 engine gives the vehicle enough power to prove itself.
Offering at least 160 bhp, it is not wrong to say that the vehicle has one of the finest designs ever made by the German automaker. BMW 507 was in production lines from 1956 to 1959 and this particular model was produced in 1959. The beast spent most of its time in collections in Switzerland and was barely used.
The four-speed manual transmission roadster with excellent comfort finally changed hands in 1997 and went to a German collector and racer Peter Groh. The car was later shipped to California in 1999 and was treated to restore with around $50,000 in 2003.
The current owner bought this car in 2009 and now after spending a lot of money on its restoration and maintenance, he is putting it up for auction in the coming days. The auction is most probably going to be held on Sunday with a price tag enough to have goose bumps.