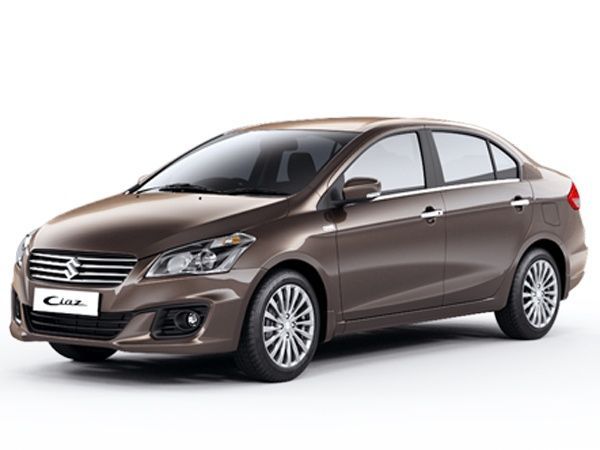 The new Suzuki Ciaz is a big deal. Is it revolutionary, unique or even game changing? Maybe, not so much in the segment it operates in where you already have the likes of the new Honda City, but for Pak-Suzuki, the Ciaz  brings a ray of new hope, of presenting an entrant into the local sedan segment.
Historically speaking this isn't a new segment for Pak-Suzuki, the company had introduced Suzuki Liana and before that  there was Suzuki Baleno, which was a replacement for Suzuki Margalla. Margalla and Baleno had succeeded to capture good market share soon after their introduction but, even with its economical engine, ample ground clearance, roomy interior and a big boot; Liana suffered. Reason being perception, lack of proper market penetration and high maintenance cost. But now with Suzuki Ciaz, the company is planning to rebuild its brand image in Pakistan by offering a product to draw the consumer market away from the monopoly of City and Corolla.
Exterior:
It seems that the hint dropped by Pak-Suzuki's officials at the launch of Suzuki Kizashi about company's radical change in its product line-up are about to become a reality. Suzuki in Pakistan is known as a small and cheap car manufacturer. This perception can only change by introducing a car with upmarket, elegant exterior styling and an affordable price tag. The good news is, Ciaz looks like a well-engineered car. The large headlamps, the in-your-face chrome grille and the  stylish bumper give the Suzuki Ciaz an air of richness. The profile dominated by the strong shoulder line that runs from the front fender all the way into the tail lamp along with those nice-looking 15-inch wheels lend the Ciaz an elegant but youthful stance.
At the rear side, the car gives off a more rounded shape and possess quite a lot of similarities to the tail side of the 6th generation of Honda City. The rear bumper, like the one at the front, is well styled. The chrome strip on the boot lid further enhances the sedan's appeal.
Interior:
Having good exterior styling is important, but if the interior fails to feature a wow factor, then I am afraid it's a lost cause. Apparently, Suzuki has got it right at least where it matters the most. The design for the dashboard is simple and clean and resembles  the modern instrument panel design element which makes the interior more spacious. The choice of colours and the embellishments in the form of chrome  accents  give the Ciaz a much-needed air of plushness.
Concerning space, there is plenty of room inside the car, especially for the rear seats. Suzuki has designed and installed scooped out front seats to enhance the available space, which makes rear seating roomier..
Equipment: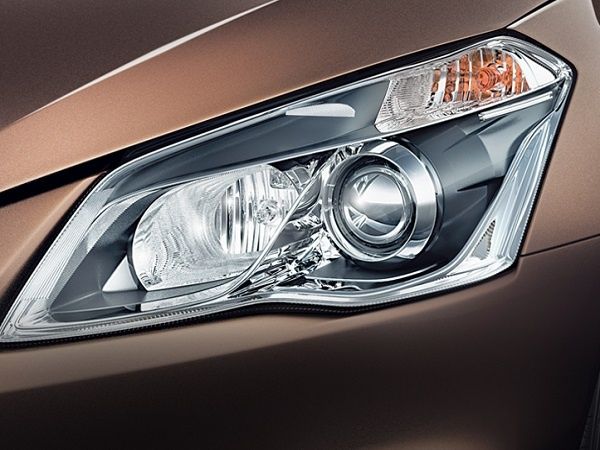 Let's admit, equipment and features are the primary matrix to calculate a car's value for money. It is said that the car will come with Dual frontal Airbags, Suzuki's TECT crash wortiness proven frame design & brake pedal release features for enhancement of safety. Other luxuries including electric windows and audio systems would be standard too. As far as space is concerned there is ample space in this car with availability of cup holders and bottle holders both for front and rear passengers.
Performance:
Globally Suzuki Ciaz comes with three engine variants:
1.4 L Petrol Engine
1.2 L Petrol Engine
1.3 L Diesel engine
However, considering the demise of diesel cars in Pakistan over the years due to bad fuel quality; I think it's safe to say that Pak-Suzuki will only be introducing this car's petrol variants. More importantly, this car will be highly scrutinized by Pakistanis for its economy, performance and pricing; partly because this is Pak-Suzuki's recent attempt to enter in the sedan market and partly because this car will be entering in competition with the likes of Honda City and Corolla GLi.
Verdict:
Let me put it this way, should Honda City and Corolla Gli/Xli be worried about this new kid? Based on the observations, I would say 'yes', but you have to realise that Pakistanis prefer resale value over other features. If Pak-Suzuki manages to introduce this car at a competitive price with readily available spare parts and maintenance services then and only then it could pose a threat. Otherwise, this car will face the same fate as that off Liana. I am pretty sure, Pakistanis will appreciate the arrival of this new vehicle which brings with itself the promise of being a high quality product being a CBU. And last but not the least is the price, although Pak-Suzuki hasn't released any statements in this regard but industry experts are predicting its price range at 1.8-2.2 million rupees.