On Friday, during the discussion on the provincial budget, the members of Punjab Assembly have expressed a desire for tax-free cars. This wish comes after their demand for an increase in salaries. According to Punjab Assembly's member, Waheed Gul a major proportion of assembly's members cannot afford to buy cars, which is why the government should ease out their transportation needs by waiving off the tax on the vehicles that they purchase.
Have a Look: One-Third Of Car Price In Pakistan Are Taxes!
Not so long ago, on 13th June during 2016-17 Punjab's finance bill announcement, Aisha Ghaus Pasha, Finance Minister of the province announced a fix one-time tax on imported used cars on top of customs duties, etc. Currently, this tax is limited to Punjab only with tax amounts starting from PKR 25,000 and going all the way up to PKR 300,000 depending on the car's displacement. The reason for this tax is to discourage used car imports to the province to support the domestic industry.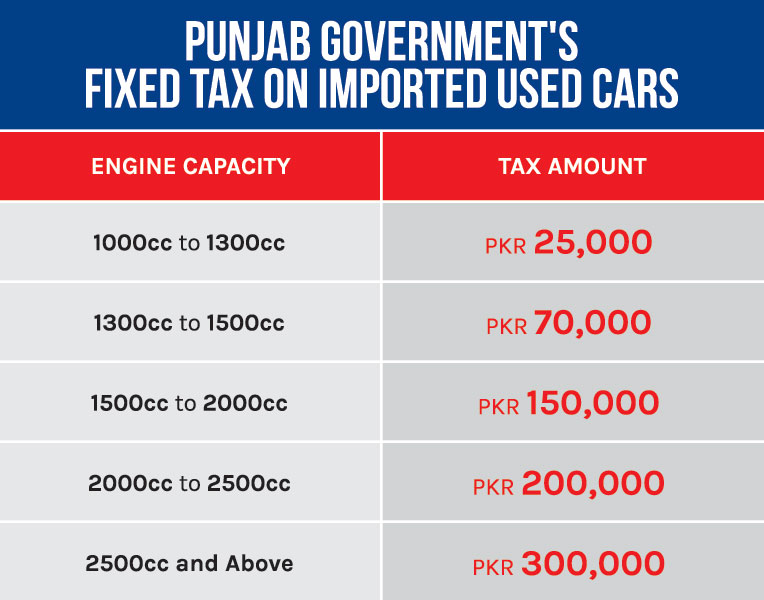 Read More: Punjab Government to Charge A Fix Tax on Imported Used Cars!
If the members of Punjab Assembly attain an approval of tax-free cars for their usage and the one-time tax on the import of used cars gets enforced soon, then it's safe to say that the government along with the politicians of the province are in a win-win position. However, the same cannot be said for the inhabitants of Punjab.