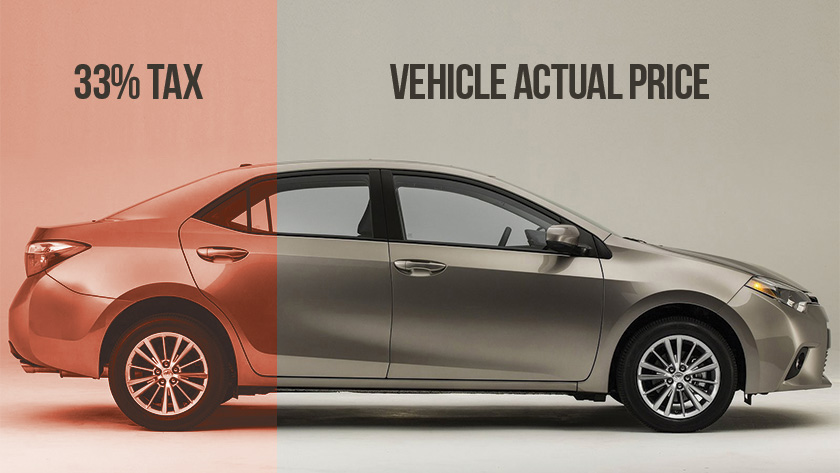 Before the proposal of Auto Development Policy (2016-2021), the local auto market has constantly faced lack of interest from federal government to foster the sector. Moreover, the misuse of policies governing the import of used cars has further dented the local auto manufacturers of Pakistan. Auto Industry of Pakistan not only acts as an employment driver for the country but it is also a significant contributor to our treasury.
Also Read: Pakistan Government Considering To Almost Double Fixed Taxes On Used Imported Cars
According to the Chief Operating Officer (COO) of Indus Motor Company, Ali Asghar Jamali, around one-third of a car's price in Pakistan is tax. Taxes on locally produced vehicles lead to a price raise which ultimately boost the import of used cars.
"However, the comparison of Pakistan's most selling Toyota Corolla prices in the region shows that it is cheaper in Pakistan than in India, China and Thailand," he said.
This statement is true if we blindly compare the pricing of 1.8-liter Toyota Corolla Altis Grande in Pakistan with its competition in India and Thailand, however, Corolla 1.8G variant in India and Thailand is way more feature packed as compared to the top of the line Toyota Altis Grande offered by Toyota in Pakistan.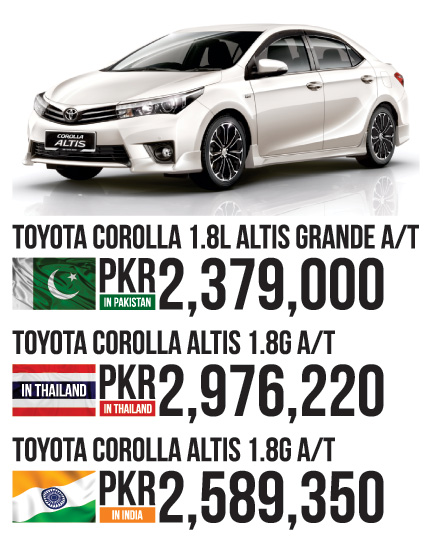 The COO is also optimistic about the new Auto Development Policy pretty much like the CEO of the company.
"Auto industry can also flourish and rise as a key player in the region if Auto Policy 2016-21 is not tinkered with for the next five years, providing the ground for manufacturers to plan their investment and production plans," he told the local English newspaper
In addition to this, he said that nearly 70 percent of the car is made by using locally produced parts which saves millions of dollars of country's foreign exchange however over the years; their interest has diminished due to frequent amendments in policies. He further added that auto development policy should remain as it is for at least next five years to leave an impact on the industry.
To sum things up, Pakistan would be the 4th most populated country in the world in no more than fifteen years and with only 16 out of 1000 people owning a car in the country, Pakistani auto market have a strong potential for future growth. This market expansion can further be catalyzed through tax relaxation and restriction of imported used cars.
Save