Yesterday, Punjab's Finance Minister Aisha Ghaus Pasha announced that the Government of Punjab would impose a one-time tax on imported used cars. The statement came during the announcement of the province's Finance Bill 2016-17.
Also Read: Government Tightens Procedures On Import Of Used Cars!
The amount of the fixed one-time tax varies with the engine capacity of the car ranging from PKR 25,000 for cars with engine displacement of 1000cc to 1300cc going all the way up to PKR 300,000 for 2500cc imported vehicles.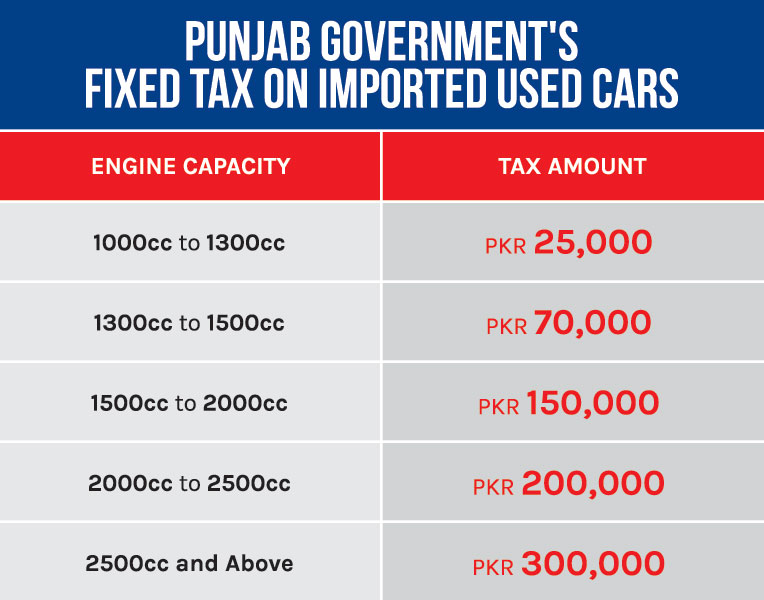 Furthermore, the tax will not apply to the vehicles owned by federal and provincial governments of the country. Also according to Punjab's finance bill for 2016-17, the government reserves the right to exempt any class of cars from the tax. In a nutshell, this tax looks to be aimed at discouraging the import of used cars to foster the growth of the local automotive industry through Auto Development Policy (2016-21).