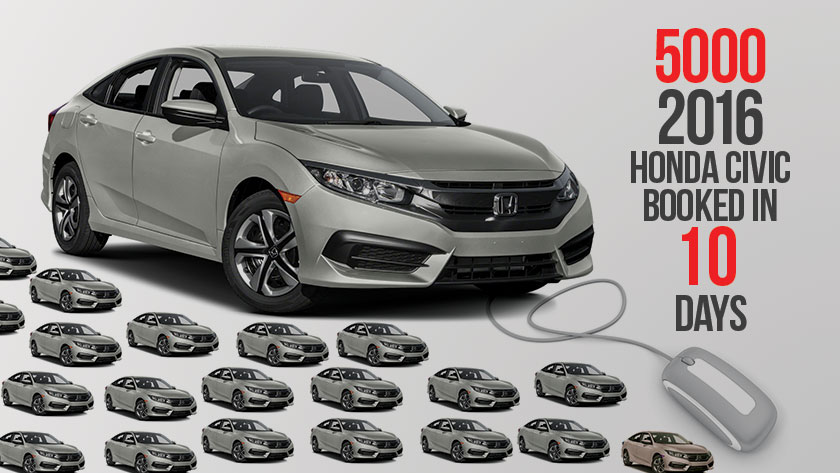 5,000 Honda Civics Booked In Under 10 days
Just last Monday, Atlas Honda opened dealership doors for the booking of 2016 Honda Civic. According to an official at Honda City Sales, on the first day of bookings alone, they received 200 orders while 2300 Civics were reserved across the country. We have reports from officials of Honda's dealerships that the reservation tally for the All-New Honda Civic has reached a whopping 5,000 meaning that Honda has generated 5 billion rupees in cash in a matter of ten days. Pakistani Market's veterans are calling such a consumer response an industry first!
Also Read: Here is How You Can Book 2016 Honda Civic In Pakistan Now!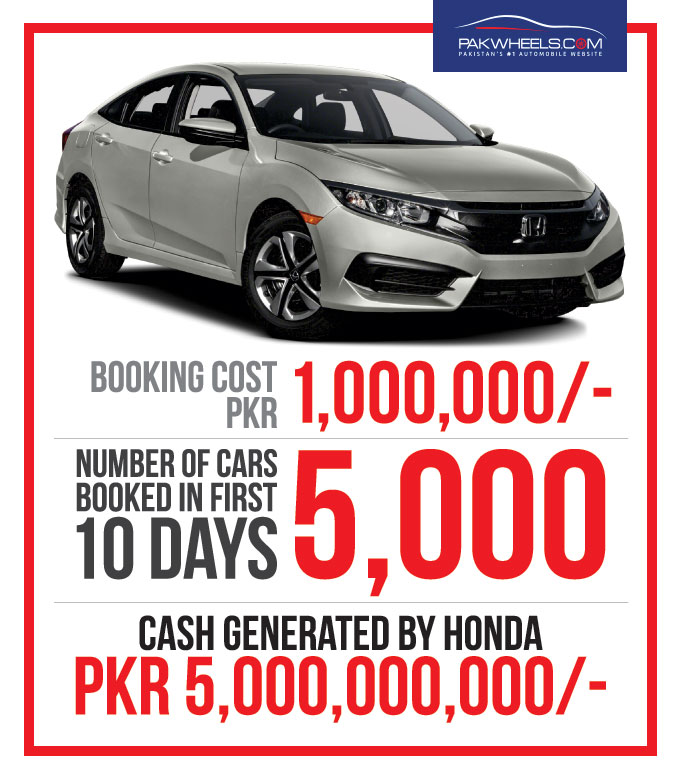 Most surprisingly, people are paying PKR 1 million which is non-refundable to Honda for a car they have not yet seen. Dealerships and Honda Atlas both are not confirming the specifications and features for the car they are booking at an upfront payment of PKR 1,000,000. Furthermore, Honda City Sales has reported that Honda Atlas would not offer a manual transmission for the new Civic. As far as color selection is concerned, dealerships will ask customers for their color preference at the time of balance payment.
Also Read: Pakistani 2016 Honda Civic Speculation Round-up!
Moreover, the hype is not fainting as Honda Dealerships across the country are still swarmed with potential buyers paying the down payment to get in line for 10th Generation Honda Civic.