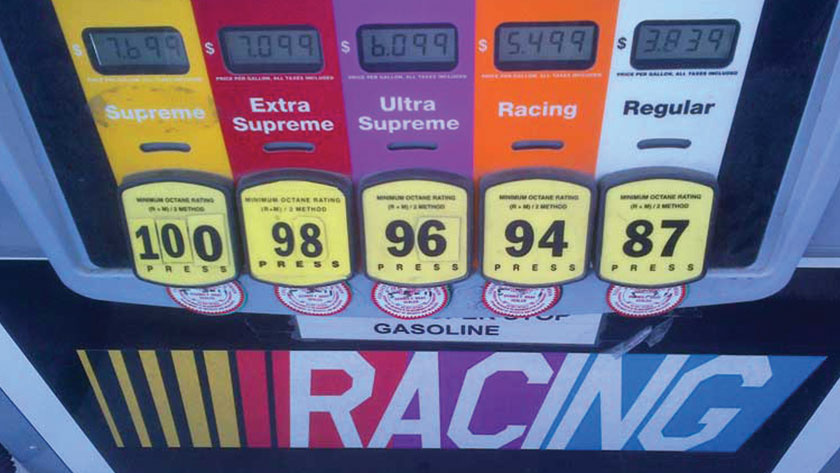 Agreement Made For Higher Grade Petrol: But there's a Catch!
RON or Research Octane Number is a standard used to assess the performance of a fuel inside an engine. Higher the RON better is the combustibility of fuel. Petrol currently sold in our market is rated at 87 RON. Government of Pakistan has long been pressing Oil-companies of the country to substitute the sub-par 87 RON Petrol in the country with better 90+ RON fuel. This was met with resistance from local refineries as this change-over is costly.
Now, however oil-marketing companies (OMCs) and domestic refineries have formed a pact with federal government which will lead to a partial launch of better quality petrol in Pakistan. But there's a catch, the higher-grade Petrol would be sold at a higher price than the regular 87 RON Petrol currently sold in the market. The price increase will pay for the upgrade costs incurred to oil refineries for the provision of 90+ RON fuel.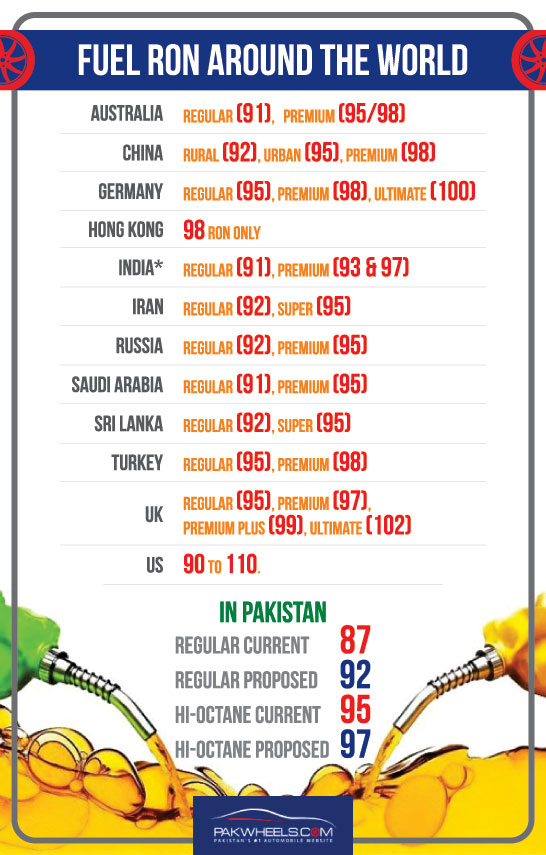 As per the agreement, 87 RON petrol will increase to 92 RON while the High Octane Blending Component (HOBC) or in simple words 'Hi-Octane' will upgrade from 95 RON currently to proposed 97 RON. Moreover, from now on all oil-marketing companies will be allowed to import HOBC. In first phase all refineries will choose either to make 87 RON or 90 RON fuel according to their manufacturing limitations. In this regard all companies have agreed to produce 90 RON Petrol except for Attock Refinery Rawalpindi. The 90 RON fuel produced by these refineries would be upgraded to 92 RON through mixing of imported better quality fuel.
"Pakistan has been using 87 RON motor spirit for the past 20 years while the world has moved on to higher RON petrol. In view of sharp reduction in oil prices, it is the best time for switching over to 92 RON premier motor gasoline (PMG) at the earliest," Petroleum Minister Shahid Khaqan Abbasi told OMCs and refineries.
Parco has announced that they will start the manufacture of 92 RON Petrol from November next year. As far as National Refinery is concerned, they currently do not possess a capability to produce 92 RON fuel but they will mix imported higher-grade petrol to increase their RON rating.
Also Read: Government Rejects OGRA Proposal To Raise Fuel Prices in Pakistan