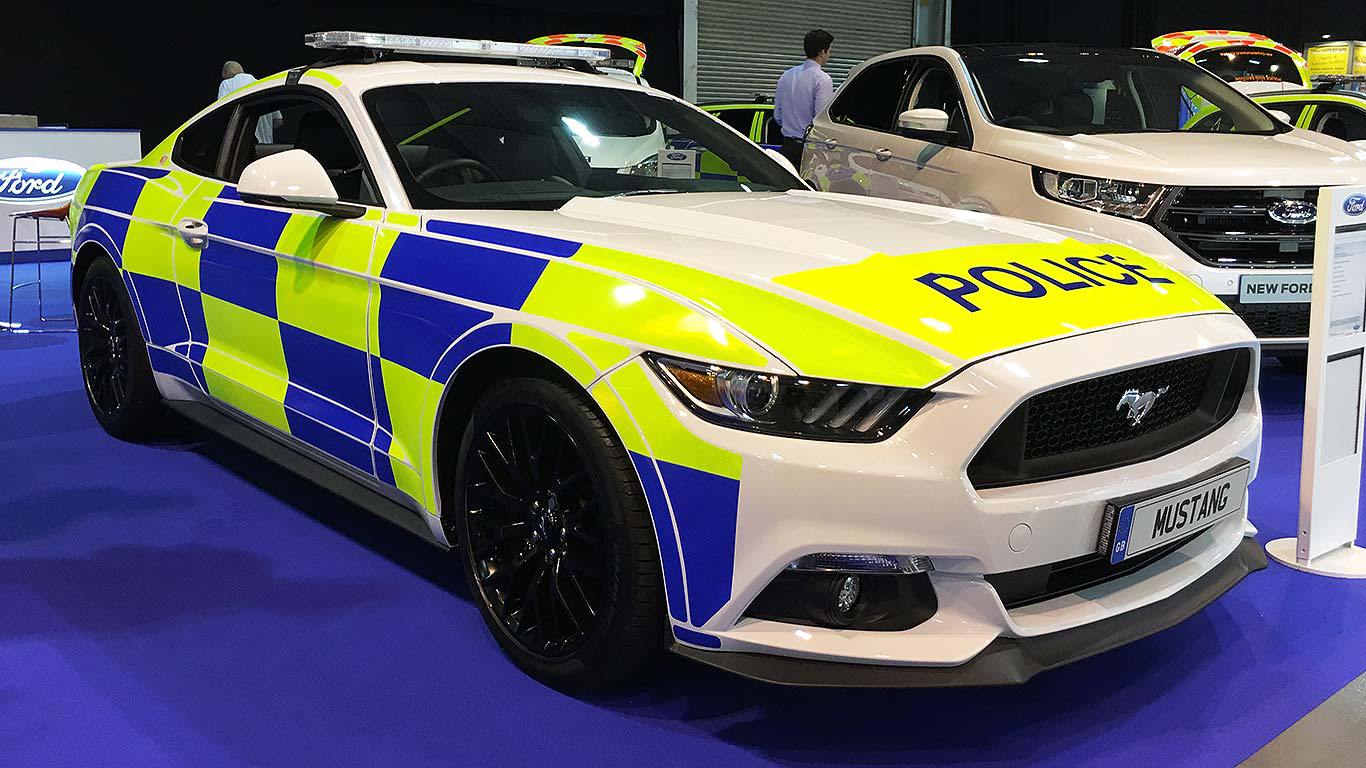 New Ford Mustang May Become UK's Next Police Car
When the new Ford Mustang was launched, it won the hearts and minds of the people instantly. Ford America has worked really hard to make the new pony car modern yet keeping its pedigree. People, in general, love the new pony car so much that even the law enforcement departments want to get some.
Also Read: Ford Motor Company Celebrating 50 Years Of Its Iconic Ford Mustang Car
The news is, speeding motorists in the United Kingdom might soon start spotting a roaring V8 in their back view mirrors. A Mustang in a UK police livery was revealed at a trade show in the United Kingdom. That led to the rumor that Ford will soon start selling V8 Mustangs to British local forces.
UK Metropolitan spokesperson didn't confirm or deny the rumors, but he did add that a Ford Mustang would be an excellent patrol car for the police to use in the United Kingdom. He finished his answer saying,
"We expect to have more information later in the summer."
Ford America is working hard to bring the new Mustang to more countries, and not just keep it in North America and Australia. Selling the new pony car to UK police department will be one step bring it to the Europe. In Europe, the competition is already so strict. Ford has already started selling the Mustang in the UK and has already sold more than 3,500 units.