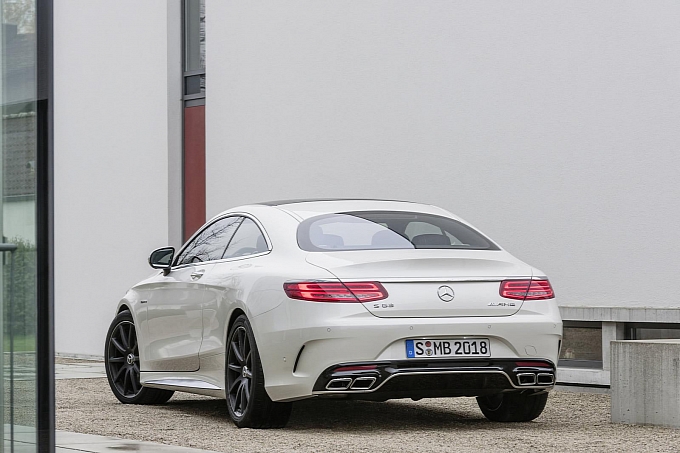 Mercedes Benz S63 AMG Coupe revealed
Mercedes S-Class Coupe was revealed a while ago and that only implied that a much hardcore, a muscle car type version by Mercedes' in-house mad-men 'AMG' was to be coming soon, and so it has. The S63 AMG is here.
The main difference between AMG cars and normal Mercedes sedans is that AMG models are mad, they are the German luxury car equivalent of American muscle cars. Big V8s, lots of power (torque), noise, tail-spins, and so on. The kind of stuff that makes everyone smile.
This particular S63 AMG is equipped with a twin-turbo 5.5 liter V8 engine which produces 585 BHP and 900 nm. of torques, which is available from low revs. And there are two 0-to-60 MPH times you can have, if you opt for the RWD Coupe then the 0-to-60 would take 4.3 seconds and the 4MATIC model will do it in just 3.9 seconds.
Of course, standard Mercedes Benz S-Class gadgets, luxury items, technology like magic body control, and stuff like comes as well as a lot more from AMG. It really is the most sexy large luxury coupe which money can buy as of now.