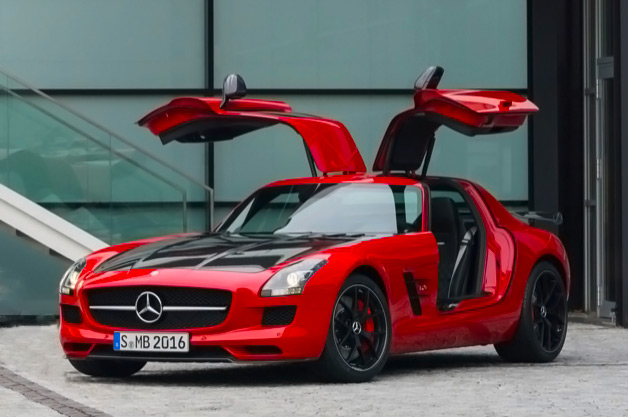 Mercedes SLS AMG GT Final Edition is the last SLS AMG
The SLS AMG is a head turning vehicle, with its gullwing doors and styling inspired by old SL Gullwing, it was the first vehicle, wholly made by Mercedes's AMG division. But its time for it to say good bye to the world altogether and the SLS AMG GT Final Edition, the ultimate SLS as it is dubbed otherwise is its farewell tribute vehicle.
The SLS AMG was rather short lived, first entered production in 2009, and after six years, in 2014, it will bid farewell with the SLS AMG GT Final Edition, which will debut at the LA Auto Show, with a limited run of 350 units.
Mercedes has committed that the S65 AMG will be introduced at the Tokyo Auto Show, however 2014 will be the last year to get the iconic coupe with its menacing 6.2 liter V8.