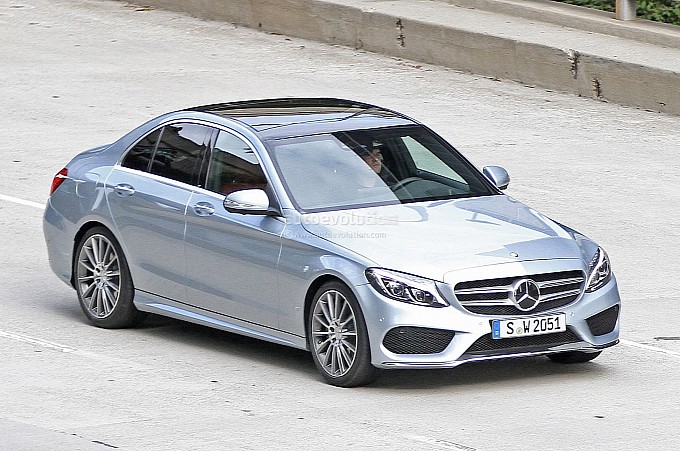 Spied: 2014 Mercedes C-Class steps out its camo-suit
The upcoming generation of Mercedes C-Class has been playing hide and seek with the press because of the camouflage until now. It seems the 2014 C-Class was caught testing without its camouflage outside with a Porsche Cayenne camera car which only hints us towards the fact that this was some sort of advertisement shoot and more importantly, this means this IS the 2014 C-Class.
As the automotive press had predicted, the new C-Class is the baby version of S-Class. However, with the AMG styling pack and fully loaded specs of this car, it does certainly looks a bit elegant over its aggressive looking rivals such as the 3-Series.
You can see this exact car in advertisements, around a month later from now we think.